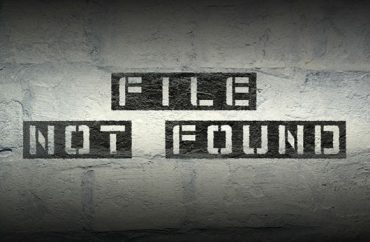 Blocks access to the reading list shortly after press query
An elite university that charges students nearly $60,000 a year in tuition is urging them to read a book that conflates racism and conservatism.
George Washington University pulled the syllabus that includes the book – Conservatism and Racism, and Why in America They Are the Same – shortly after the Washington Free Beacon asked about it Wednesday, according to reporter Chrissy Clark.
The Office of Diversity and Inclusion published the "Solidarity Resource Syllabus" to recommend more than 100 books to students on the subject of racism in America. The 2010 book by Robert Smith, professor of political science at San Francisco State University, claims that even blacks who subscribe to conservative beliefs are racist:
"Repeatedly I was asked, 'Are you saying that conservatism is racism, that all conservatives are racist?' Aren't there black conservatives? Are they racist?'…. My answer to most of these questions was a qualified yes."
Smith also co-wrote a textbook, American Politics and the African American Quest for Universal Freedom.
The Beacon reported that the university hosted several online programs in the past month on racism in America that drew 5,000 registrations. Subjects include the roles of nonwhites in "anti-blackness" and "white people in racial justice and anti-racism":
The workshops culminated with the July 9 release of a 21-page "#GWinSolidarity" syllabus that links to outside resources on the black experience, white allyship, decolonization, and gender and sexuality.
Political Science Prof. Samuel Goldman told the news outlet that recommending Smith's book "as the sole resource on the topic gives the impression that GWU is promoting a specific orthodoxy rather than inviting students to study and reflect."
While the syllabus was blocked off, the diversity office still had a copy on its website, according to Clark.
But silly GW forgot that their Office of Diversity posted this to their website.

48 hours later and no response from the university pic.twitter.com/7YfFbK5qAo

— Chrissy Clark (@chrissyclark_) July 16, 2020
MORE: GWU rolls over to mob demands in response to banana-peel photo
IMAGE: Yury Zap/Shutterstock
Like The College Fix on Facebook / Follow us on Twitter