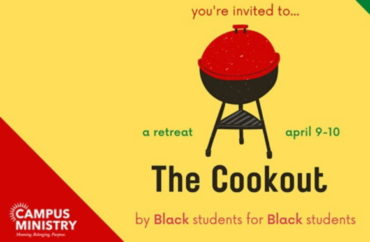 Georgetown University's Campus Ministry this month is scheduled to host two events designed to give its black students a chance to congregate together to heal and experience self-love.
Its media affairs division did not respond to a request for comment from The College Fix on whether it would ever offer some sort of whites-only healing event, and why campus leaders feel black students need so much emotional support.
Georgetown, a private Catholic institution nestled in the nation's capitol, is ranked among the top two-dozen universities in America by U.S. News and World Report, with a tuition and fees schedule of about $60,000 annually.
The Campus Ministry describes its mission as advancing Georgetown's Catholic and Jesuit tradition through "interreligious collaboration" to equip students "to lead lives of deeper meaning, belonging, and purpose."
An online "Black Hoya Meditation" set for April 8 is advertised as a gathering "grounded in belonging and centered on healing and wellness."
"It is our hope that Black Hoyas who join this community feel uplifted and celebrated for their mere existence and their contributions to the Georgetown community and to the world. In this space, we invite Black Hoyas to show up in their full authenticity and vulnerability."
Campus Ministry is also sponsoring an event called "The Cookout" on April 9 and 10. The retreat is advertised as "by Black students for Black students."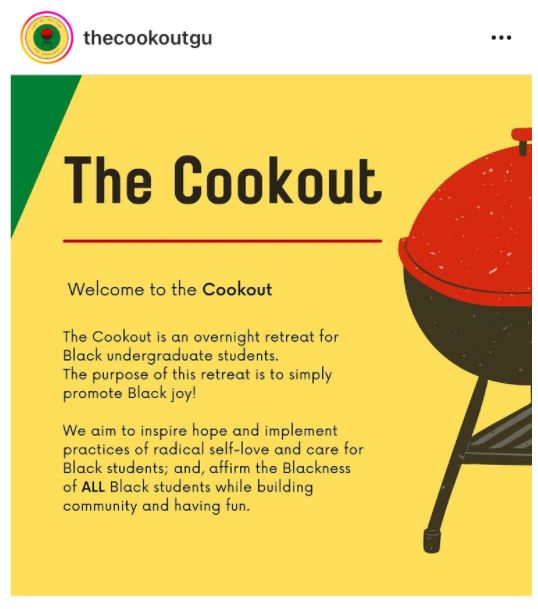 "The Cookout is an undergraduate retreat created for Black students by Black students to promote joy, inspire hope, and explore practices of self-love and care for Black students, drawing on the values and practices of Georgetown's Ignatian heritage and other spiritual traditions," its EventBrite description states.
"The Cookout acknowledges the marginalization Black students face in predominantly white institutions and aims to center Black experience, affirm the Blackness of all Black students, and facilitate a safe space for connection and reflection through bonding activities and talks by Black chaplains, faculty and staff," it added.
"A cookout is a place for relaxation, laughter, and community—and we're going to offer just that and more. So, to the Black students of Georgetown University: Welcome to The Cookout."
The "Campus Ministry" website states general retreats are supposed to be "accessible to students of all backgrounds" — but the forward-facing promotional material for the cookout does not reflect this policy, both on its Instagram page, fliers posted around campus, and its Event Brite page, according to pictures and screenshots.
A Office of Campus Ministry spokesperson said in an email to The College Fix that the "retreat is intended to be an affinity space for Black students on campus, but all students are allowed to register."
The views in this article do not represent those of the Department of Defense or the United States Army.
MORE: Beloit College creates blacks-only space for students to hang out
IMAGES: social media screenshots
Like The College Fix on Facebook / Follow us on Twitter