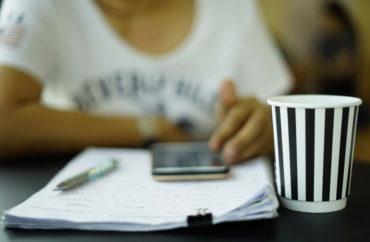 Beloit College, a small liberal arts college in Southern Wisconsin, has transformed a campus coffee shop into a gathering place for black students, according to the school's website.
In March, the private institution announced the Java Joint would be closed in order to become "a haven for Beloit College's Black students."
The gathering space was praised by Jada Daniel, the current Black Student Union president.
"We hope to create a safe space for Black and Brown students, where we have a comfortable place to study," said Daniel on the school's website.
"Daniel said BSU plans to host Soul Food Sundays, poetry readings, and other events during the year, following COVID safety guidelines," the website says.
A representative from Beloit College responded to a request for comment by saying the school is "unable to fulfill an interview request on this topic at this time."
According to the school's news release, the "idea to convert the former coffee shop into a gathering for Black students came out of the College's anti-racism goals."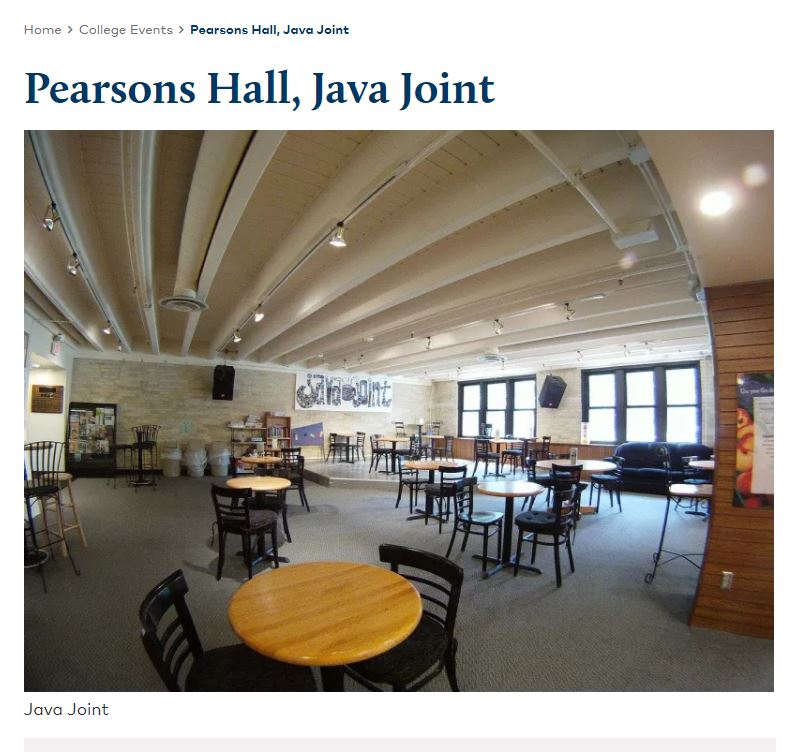 The notion to convert the space into a blacks-only gathering area came from student Aryssa Harris, former president of the BSU and a current board member. The move follows the school's effort to create more student housing for black students.
According to Dean of Students Cecil Youngblood, the school's human resources office moved, which freed up space for BSU housing.
"That move eventually gave way to the idea that Black students needed a larger gathering space," according to the website.
Youngblood declined a request by The College Fix to comment for this story.
According to College Factual, Beloit College currently has 1,143 students, 79 of which (7.3 percent) of which are black. By contrast, the school has 138 Hispanic students (12.8 percent) and 207 students (19.2 percent) that classify themselves as "international."
The school is 50.4 percent white.
The idea of segregating students by race on campus has gained steam over the past few years. According to a 2019 National Association of Scholars report, over 200 schools nationwide have implemented policies that encourage or facilitate segregation.
"The most readily apparent harm from such segregation is that it fosters a sense of insecurity. The members of the segregated group are taught to fear other groups, especially white students," the report states.
Nonetheless, schools have moved forward with blacks-only graduation ceremonies, blacks-only student housing, blacks-only student orientation, and "safe spaces" for students of color on campus.
Beloit's website boasts of the school's dedication to creating "inclusive spaces for Black students — residentially, socially, and academically," adding the school is "committed to a broad and comprehensive effort to center the work of anti-racism and equity on campus."
"We are creating spaces designed to provide our Black students with a sense of belonging and community on a welcoming and safe campus," the website says. "We'll create an anti-racist and inclusive plan for whole campus space use, including residential spaces."
In early 2020, the school shut down Java Joint while opening Hamilton's, a new dining hall that promised to feature "gelato, smoothies, wood stone-fired pizza, grab and go items, artisan toast and spreads, sack lunches, all of your favorite coffee beverages and more."
Yet the Java Joint seating area at the time remained open to all students, with limited tea, coffee, and hot chocolate offerings.
The move to open Hamilton's struck some Beloit students as akin to gentrification, with one student taking to a Facebook group to say "FUCK HAMILTONS." Another student called the new cafe "gentrified Java."
The new space is named for Grace Ousley, the first black woman to graduate from Beloit College, in 1904.
MORE: Nearly 200 universities encourage, facilitate segregation among students of color: report
IMAGE: Ingkaninant / Shutterstock
Like The College Fix on Facebook / Follow us on Twitter