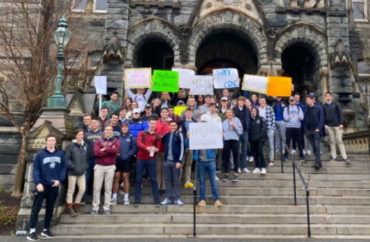 One student faces suspension for not wearing a mask while eating
On Wednesday evening Georgetown University surprised students by reinstituting its campuswide mask mandate.
The move came just three weeks after administrators had allowed students to breathe freely since the initial COVID masking mandate was enacted in March 2020.
Many on campus suspect the policy return is somewhat of a projection as Georgetown President John DeGioia recently contracted COVID after partying maskless with Nancy Pelosi. Pelosi also currently has COVID.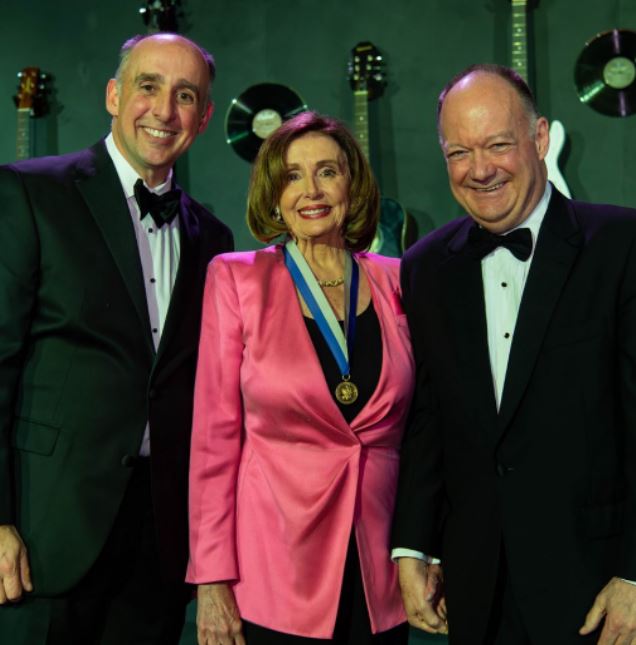 Georgetown has mandated all students and staff get vaccinated and boosted and boasts a 98 percent boosted rate. For months, the campus positivity rate has stayed below 4 percent of all those who have tested.
In their email to students, administration wrote that due to an "increase in cases," the masks would return despite "not seeing cases involving severe illness."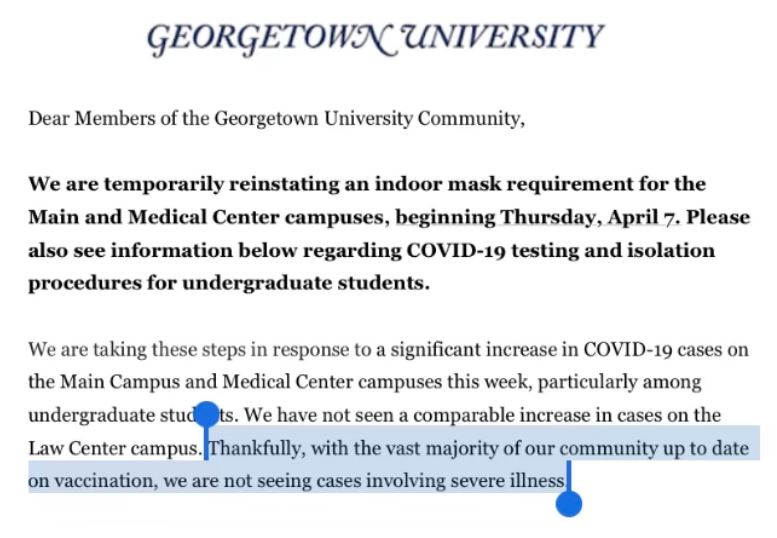 In quick response, a group of students organized a protest Thursday afternoon outside the historic Healy Hall. Despite the rain, roughly 70 students showed up for over two hours just outside the president's office to voice their discontent.
Chants included "No more mandates" and "Let us choose." Posters read "We deserve a normal education," "Worn by force not by fear," and even "Pro-mask, anti-mandate." One poster said "Why oppose the CDC?" — presumably referencing the CDC's updated guidelines no longer suggesting masks on campuses.
The policy is most rigorously enforced at the gym and recreation center where students can be seen playing singles tennis or solo basketball with N95s on in fear of harassment from staff. (Pictured: Student plays basketball on an empty court while wearing an N95 mask.)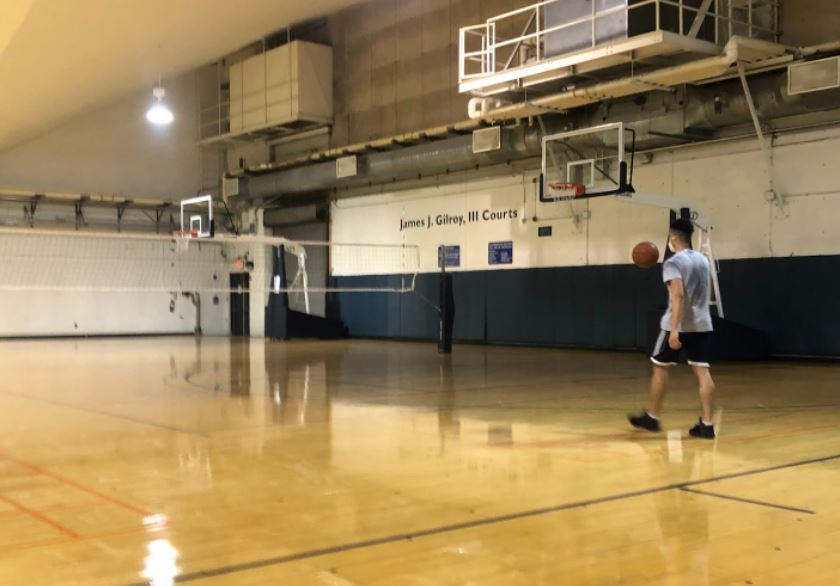 The enforcers have been coined by students as "The Blue Shirts" due to their distinctive neon attire and aggressive manner of reprimand. A comedic sign at the protest read "Defund the mask police."
One student was caught this week by a Blue Shirt in the dining hall maskless between bites and was written up for defending his right to eat a meal without a mask on.
He now faces a student conduct violation case and was served orders to appear at a hearing on April 12. The infraction falls under Georgetown's "Disciplinary Probation II" in which failure to comply will result in "automatic active suspension from the University."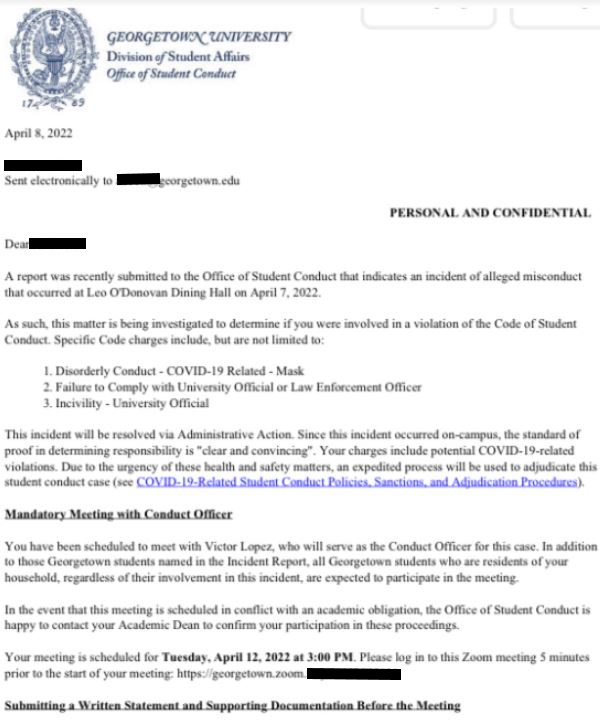 The Georgetown Office of Communications did not respond to a request for comment from The College Fix on the policy or the protest.
The views in this article do not represent those of the Department of Defense or the United States Army.
MORE: Despite 95% vaccination rate, Cornell today has five times more COVID cases than it did this time last year
Like The College Fix on Facebook / Follow us on Twitter