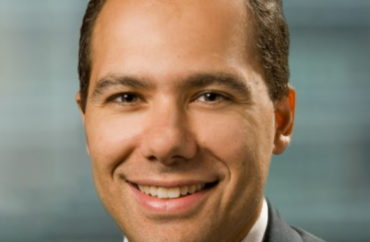 Scholar apologized for poorly worded tweet, but still placed under investigation
Georgetown Law has suspended an incoming administrator for a tweet that criticized President Joe Biden's public pledge to only nominate a Black woman to the Supreme Court to replace Justice Stephen Breyer.
Constitutional law scholar Ilya Shapiro was slated today to begin his new role as executive director of the Georgetown Center for the Constitution, but on Monday it was announced he has been placed on administrative leave pending the outcome of an investigation, the dean of the law school announced.
Shapiro's now-deleted Jan. 26 series of tweets read:
"Objectively best pick for Biden is Sri Srinivasan, who is solid prog & v smart. Even has identity politics benefit of being first Asian (Indian) American. But alas doesn't fit into the latest intersectionality hierarchy so we'll get lesser black woman. Thank heaven for small favors?

Because Biden said he's only consider[ing] black women for SCOTUS, his nominee will always have an asterisk attached. Fitting that the Court takes up affirmative action next term."
After receiving backlash, Shapiro quickly released an apology.
"I regret my choice of words, which undermined my message that nobody should be discriminated against for his or her skin color," he wrote Jan. 28, but added he stands behind the original intent of his tweet.
"While it's important that a wide variety of perspectives and backgrounds be represented in the judiciary, so blatantly using identity politics in choosing Supreme Court justices is discrediting to a vital institution."
The apology was not accepted by all within the campus community.
Law Dean William Treanor, in his announcement regarding Shapiro's suspension, stated that the scholar is being probed for whether he violated the institution's "professional conduct, non-discrimination and anti-harassment" policies.
The decision to suspend Shapiro came after Georgetown's Black Law Students Association on Jan. 28 released a statement calling on the law center to revoke his new position, along with a list of other racial justice demands.
The demand letter took issue with the "lesser black woman" portion of Shapiro's tweet, among other complaints, and argued he only deleted it and apologized after he was criticized for it.
In an email to The College Fix on Monday morning, Shapiro referred to his apology on the matter.
Meanwhile, Shapiro has amassed defenders amid the controversy.
In a Jan. 29 editorial headlined "Don't Fire Ilya Shapiro," the editors of National Review argued that while he used a poor choice of words, "it does not make Shapiro a racist and shouldn't be used to negate all the qualities that led Georgetown to pick Shapiro to head its Center for the Constitution in the first place."
"If Shapiro was airing his alleged racism in that tweet, he had a funny way of doing it — he was strongly endorsing an Indian-American jurist who is a Hindu. If Srinivasan ever makes it to the Supreme Court, he will make history a couple of different ways," the editors wrote.
The New Tolerance Campaign has launched an effort defending Shapiro. The campaign urges people to "send a message to Georgetown Law Dean William Treanor asking him to accept Ilya Shapiro's apology and uphold Georgetown's policy on freedom of speech."
The Foundation for Individual Rights in Education, a nonpartisan free speech organization, has stepped in to the fight, providing Shapiro legal representation.
"FIRE strongly condemns Georgetown Law's suspension and investigation of Ilya Shapiro for tweets about potential replacements for Justice Breyer that some found offensive. In response to online outrage stoked by critics of Shapiro's political views and aimed at his employment, Georgetown has chosen to ignore its commitments to expressive and academic freedom," a spokesperson said told The College Fix on Monday via email.
"There is nothing to investigate. Dean William Treanor has made the wrong decision in authorizing this witch hunt, and every day that it continues is an affront to free speech and fairness at Georgetown."
This is not the first time a member of the Georgetown community has been involved in a controversial tweet scandal.
In 2018, Georgetown Professor Carol Christine Fair took to Twitter to express her concerns about President Donald Trump's then-Supreme Court nominee Brett Kavanaugh:
Look at [this] chorus of entitled white men justifying a serial rapist's arrogated entitlement. All of them deserve miserable deaths while feminists laugh as they take their last gasps. Bonus: we castrate their corpses and feed them to swine? Yes.
The only punishment received by Fair, who continues to teach at Georgetown, was a temporary Twitter ban, reports Bari Weiss of Common Sense.
In this specific case, Georgetown chose to defend Fair's First Amendment Rights, stating, "The views faculty members expressed in their private capacities are their own and not the views of the university. Our policy does not prohibit speech based on the person presenting ideas or the content of those ideas even when those ideas may be difficult controversial or objectionable."
Fair on Monday defended Shapiro.
"Unless I'm missing something, this is hard to fathom. I believe that the only suitable response to speech that offends is more speech. I am really surprised by this action and hope that @TheFIREorg can sort this out. When speech is stifled–even speech we dislike–we all lose," she tweeted.
"To my liberal friends who think I'm wrong to support his case, you should know that a failure to defend him may well result in a failure to defend YOU should priorities or equities evolve. Principles must stand no matter where you sit on an issue."
MORE: Georgetown Law won't share facts about black student performance after firing professor for saying it's 'lower'
IMAGE: Cato Institute
Like The College Fix on Facebook / Follow us on Twitter