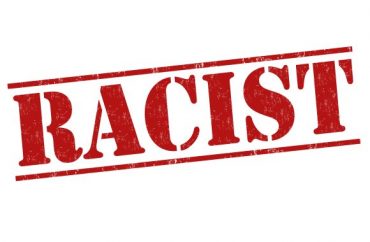 A associate professor of writing and linguistics says President Trump and the Republican Party allowed "prejudice and fear" to "rule the day" in the 2018 mid-term elections, and the American people were the ultimate losers as a result.
Georgia Southern University's Jared Yates Sexton, who teaches fiction and creative writing including "working class literature" and "changing masculine roles," writes in the Globe and Mail that the president "peddled a truly repugnant and factually untrue narrative revolving around a caravan of migrants from Central America." Mr. Trump also used bad words like "dangerous" and "diseases" while discussing the matter.
"It was a disgusting technique," Sexton says, "one that should have earned a long-heralded rebuke, but Mr. Trump has shown there's little consequence in this country for lies or racist behaviour."
The professor then pivots to his employer's home state where he accuses Governor-elect Brian Kemp of "purging" Georgia's voter rolls of "thousands of African-Americans." He says Kemp "mishandled" polling sites in minority-heavy areas and cautioned that the New Black Panther Party would "intimidate voters."
Professor Sexton must have missed this, not to mention the mainstream media-muzzled shenanigans going on in Florida's (heavily Democratic) Broward and Palm Beach Counties.
He goes on to claim far-right Iowa congressman Steve King is the embodiment of the modern GOP:
These are not isolated incidents. Around the country, Republican candidates relied on blatant racism as a campaign tool, some of them going so far as to question their Democratic opponents' loyalty to the country, employing prejudiced advertising, and, in the case of Iowa congressman Steve King, winning a race after giving an explicitly intolerant interview to a white supremacist group founded by a former SS officer. For Mr. King, that's nothing new. The most blatant white supremacist in Congress, he's questioned what other racial groups have contributed to culture and regularly espouses opinions that seem to reflect the theory of "White Genocide" that holds sway with extremist groups around the world. And yet, he'll return to Washington for his ninth term in Congress.

It would be inaccurate to call Mr. King an aberration in the modern Republican Party. In fact, it might be closer to the truth to call him something of a pioneer. He's explored the far realms of identity and racial politics in America and has shown his party just how extreme and bigoted a Republican can be without consequence. As a white supremacist in theory and action, Mr. King was one of the men to lay the groundwork for President Trump's victory and continued war on minorities.
Except that … there is consequence. The conservative magazine The Weekly Standard recognizes how reactionary King is, and the voters of his district appear to be catching on, too: King's challenger came within 10,000 votes of defeating him — a mere 3.4 points — in the heavily GOP district.
Sexton, like other progressives, simply fail (or refuse) to understand that issues like illegal immigration and election integrity are legitimate constituent concerns, and painting people with the "racist" brush (and alleging folks like King are mainstream) will not result in them suddenly saying "Oh, gosh, you're right! Sorry about that!"
MORE: Professor tells students Trump is a racist
MORE: Teacher defends using lesson which calls Trump 'racist,' 'sexist'
IMAGE: Shutterstock.com
Like The College Fix on Facebook / Follow us on Twitter