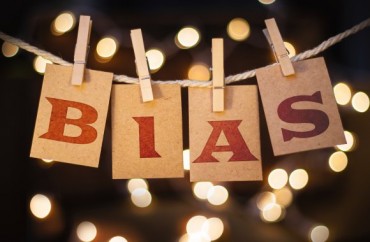 A teacher at Mission High School in the San Francisco Unified School District claims it is "the truth and her right" to refer to President-Elect Donald Trump as a "racist" and "sexist."
Fakrah Shah's lesson plan was published in the local teachers' union newsletter and the national union — National Education Association — website, but is "not one adopted" by the school district, according to KCBS radio.
The introduction of the plan says "Let us please not sidestep the fact that a racist and sexist man has become the president of our country by pandering to a huge racist and sexist base."
Some of Shah's lesson's objectives include:
–Students gain empowerment/hope
–Students feel safe and respected
–Anti-Racist/Anti-Sexist/Anti-Islamophobic/Anti-Homophobic (etc.,) teaching lenses are magnified and put into full use tomorrow and students should come away with an understanding of this through discussions held in class/norms established
–Students gain a working knowledge of context of American racial violence, sexism etc.
"In the very same way, I would criticize Clinton. In the very same way, I would criticize Obama. The record number of deportations. Hillary Clinton, she has been called a war hawk," Shah told KCBS.

"We show the information, we just don't label people. With Trump, yes, we have gone very straight and very direct to this idea that he is racist. That he is sexist. There is information released with his exact words, saying how to treat women," Shah went on to say. …

"Some of these students probably have parents who voted for Donald Trump," said [GOP Convention speaker Harmeet] Dhillon. "How are those students going to feel when teachers are shoving a message down their throats that they are evil and bad and racist and sexist?"

MORE: #FergusonSyllabus trends, educators to use situation as social justice lesson

Shah countered that anyone who supported Trump would be welcome in her class to defend their position.

"They absolutely will be given safe space," said Shah. "You know, they will be asked to explain how he is not racist."

For her part, Shah was enthusiastic about the idea of other teachers using the plan.

"Absolutely. I want it to be a call to all teachers," said Shah. "We should all take offense and we should create spaces where students can have their voices heard."
Yes, I'm sure any pro-Trump students will feel quite "safe" having their teacher demand they prove that Trump is not racist/sexist.
The sixth recommendation from Shah's plan reads
"Finally, the vexing question: How to change the minds of so many in America who are so racist, sexist, etc etc., I think the  following resources can help shape that discussion. If you are not interested in the minds of others, especially in middle America, you can focus on the upliftment of ourselves and our own community here at MHS. Come up with a plan."
Some of the suggested resources include Michael Moore's "Michael Moore in TrumpLand," the book White Rage, and information about state laws which prevent felons from voting.
Read the full KCBS article and Shah lesson plan.
MORE: Top five worst Common Core lessons exposed in 2013
MORE: Texas lawmaker: Anti-American classroom lessons remain a threat
Like The College Fix on Facebook / Follow us on Twitter
IMAGE: Shutterstock