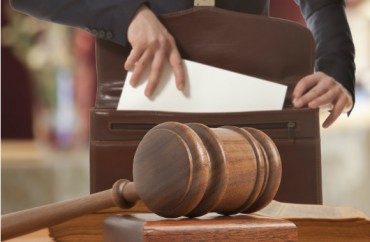 Judge says no 'irreparable harm' from having to explain rape finding
The same Title IX official at Georgia Tech has been accused of depriving two expelled students of due process in separate sexual-misconduct investigations against them.
The lawsuits against the school and Peter Paquette, assistant dean of students and sole investigator, were filed less than a month apart but were assigned to different judges in the U.S. District Court in Atlanta.
The judge in the first case, filed Nov. 20, has already ruled against the request by "John Doe" to force Georgia Tech to readmit him immediately as the case proceeds, saying it won't cause him "irreparable harm" to have a gap in his academic record.
The second suit, filed last week, involves a gay student who accused a former bisexual hookup partner of assault nearly a year after the incident in question. The accused student is also asking for quick readmittance to avoid academic harm.
Paquette's investigative practices are "unusual," wrote KC Johnson, a Brooklyn College history professor who co-wrote a book on the Duke lacrosse rape case and who has reviewed both Georgia Tech cases.
"He interviews students, but doesn't record the interviews, and shares with the accused student only summaries of his private interviews with his 'informants,'" Johnson wrote. "(An accused student has no right to sit in, or have a legal representative sit in, on any of Paquette's interviews.)"
But Paquette's two investigations differed in one major respect.
In the first he found the accused student responsible because the student initially denied having had sex with another student but admitted it later. In the second, according to the Dec. 15 complaint, Paquette continued to believe the accuser even after that student "changed his story or otherwise made inconsistent statements" several times.
Not credible because of one lie
According to the Dec. 16 ruling by Judge Steve Jones denying an injunction against Georgia Tech, Paquette found John Doe responsible for sexual misconduct because Jane Roe was "very drunk" during their sexual encounter 16 months earlier. (Doe denied "any sexual contact.")
Paquette declined to interview a witness provided by Doe, a "sober monitor" at that night's frat party, whom the student claimed was the only other person to interact with Roe.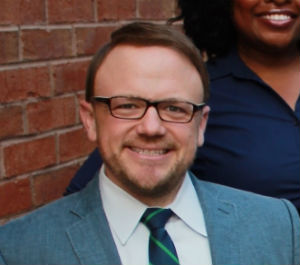 However, Paquette admitted that he wasn't sure whether Doe was responsible until Doe had changed his story on whether he had had sex with another student, identified as "V2," who had also accused him of assault. Three weeks after his initial denial, Doe said they had indeed had oral sex but that he stopped when she withdrew.
Paquette testified in court that Doe's about-face on V2 "swayed the evidence against him" and that Doe lost his "credibility" in both incidents at that point. But the investigator also admitted that Roe submitted a "narrative" that had "some inconsistencies" with her original statement.
Judge Jones wrote that he was "greatly troubled by a number of procedural matters" in Paquette's investigation, including his decision to ignore "any line of investigation that may have cast doubt" on Roe's claims and failure to interview the "sober monitor."
Paquette's testimony "about the course of the investigation and the manner in which he made certain investigatory decisions was very far from an ideal representation of due process," Jones continued.
But the judge said there wasn't a "substantial likelihood" Doe would prevail, because of his about-face on V2 and because an appeals panel at Georgia Tech reversed Paquette's finding of sexual assault against V2, showing that it "clearly deliberated" on the case.
From yesterday: fed'l judge–GA Tech inv. "very far from an ideal representation of due process," but does nothing: https://t.co/cxDzfelBEk

— KC Johnson (@kcjohnson9) December 17, 2015
Jones also rebuffed Doe's claim that the gap year owing to his expulsion – which he'd have to explain to potential employers – would cause him irreparable harm. (Doe asked to be admitted back in the spring.)
"Plaintiff offered no evidence as to what questions would be raised if he graduated five years and not four years after his matriculation in an undergraduate engineering program," Jones wrote.
Presidential meddling to achieve a verdict of 'responsible'
In a Dec. 15 motion for a preliminary injunction before Judge Richard Story, bisexual student "John Doe" claimed that gay student "John Roe" accused him of assault because of Doe's "unwillingness to pursue a romantic relationship" following two oral-sex encounters weeks apart in April 2014.
Roe claimed in his April 2015 complaint he had been "intoxicated" during their first sexual encounter and couldn't consent.
@g56yu @AsheSchow The first case (Judge Jones) was an Obama appointee; the case filed today is before a Clinton appointee.

— KC Johnson (@kcjohnson9) December 18, 2015
"Both acts were consensual and in both instances, Roe was sufficiently clear minded and aware of what was going on," the motion says. "Eventually, Roe ceased contact with Plaintiff due to jealously [sic] and the fact that he was clearly a jilted lover."
Paquette's investigation was stacked against Doe from the beginning, the filing claims: He didn't record interviews with Roe's witnesses so that Doe could view the transcripts, and in his "written summaries" – which contained "highly contradictory" witness statements – Paquette didn't identify witnesses.
The investigator didn't interview "crucial witnesses and generated a report that relied upon hearsay, innuendo, suppositions, and uncorroborated statements," while ignoring "numerous instances where Roe changed his story or otherwise made inconsistent statements," the filing continues.
"Paquette repeatedly ignored the ample evidence" that Roe filed his complaint "only after it became clear" in February that Doe didn't want a romantic relationship, the filing said.
Because Doe agreed to delete their Facebook messages from his profile – at Roe's request, before alleging the assault – he couldn't "conclusively" show that Roe had "heavily edited" his own version of the exchanges "in an effort to frame" Doe for assault.
Even though Paquette said it was "reasonable to believe" that Doe thought he had consent, the investigator said it was more likely that Roe was "very intoxicated" and thus "more likely than not" unable to consent, Doe alleged.
The filing points to several procedural errors. Roe's parents filed an appeal with President Bud Peterson after the Appellate Committee overturned Paquette's findings for "lack of evidence," and that filing was a day late – both violations, Doe claimed.
Filing compelled accused student to reveal bisexuality to parents; GA Tech pres. improperly allowed accuser's parents to intervene in case.

— KC Johnson (@kcjohnson9) December 18, 2015
"Apparently using a standard form letter," Peterson said the committee's decision "must be made on some compelling reason" but wrongly defined the term, "ignored the two other bases for appeal" and upheld Doe's expulsion, the filing claimed.
Beyond the irreparable harm of being falsely branded a "sex offender," if Doe is not reinstated to Georgia Tech next month, he won't be able to graduate because the school is not continuing courses he either needs to graduate or must take as prerequisites for other graduation requirements, the filing said.
A Georgia Tech spokesperson told The College Fix it couldn't comment because "both cases are still pending." Paquette did not respond to a request for comment on the allegations against him specifically.
History professor Johnson said Paquette's disparate treatment of parties who misled him in the two cases showed his bias.
"Paquette proclaimed that once a key witness lied to him, that decision alone undermined the witness' credibility" in the Nov. 20 case, but in the bisexual student's case, "the accuser made several false or misleading statement to Paquette—with no loss of credibility," Johnson wrote.
Like The College Fix on Facebook / Follow us on Twitter
IMAGE: Shutterstock