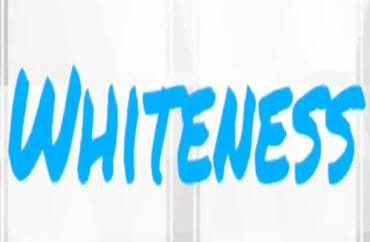 This year's White Privilege Conference is taking a big step — it's the first time it will move beyond the oppressive confines of the United States' borders.
As such, the title of the early May confab is a bit more grandiose: "White Privilege Conference Global — Toronto." It will be held at the city's Ryerson University.
But do not misunderstand — just because Canada gets accolades for its multiculturalism, "there are still hurdles that exist nationwide." For example, the subtitle on the conference website states "Are Canadians Too Polite? Addressing Global Perspectives on White Privilege and Oppression in Canada and Beyond."
Yes, even politeness is now considered white privilege. Or something.
"White Privilege" refers to a socio-political system that distributes power, privilege and benefits unequally among groups in societies and countries in our world. It is rooted in the history of European colonial domination and settlement of the Americas, Asia and Africa, on one hand, and the 19th century practice of "race science" justifying this domination, on the other. These two phenomena have resulted in a set of political, social and cultural beliefs, assumptions and practices based on the primacy of one group over others.

Privilege is often times difficult to see for those people who were born with access to power and the resources that go with that power. WPC Global – Toronto aims to enhance individual understanding of white privilege, as well as to address the dominant narratives that operate throughout our institutions and across society.

Through workshops and panel discussions, we will engage in transformative conversations about privilege and its impacts with an aim of building a more inclusive world.
Featured speakers include:
–UC Berkeley's john powell, (yes, lower case) former director of Ohio State's Kirwan Institute which is known as a national leader "on research and scholarship related to race, structural racism, racialized space and opportunity." During a debate over conservative speaker Ben Shapiro's appearance at Berkeley last September, powell argued "certain speech can 'directly harm people,'" and said "dismissing its (psychological) effects 'uses the same rationale that upheld segregation.'"
—Rinaldo Walcott, director of the University of Toronto's Women's and Gender Studies Intitute whose research is "founded in a philosophical orientation that is concerned with the ways in which coloniality shapes human relations across social and cultural time."
—Adrien Wing of the University of Iowa, editor of Critical Race Feminism: A Reader and Global Critical Race Feminism: An International Reader.
–Guilford College President Jane Fernandes, the country's first deaf college leader, and one of the "20 most interesting college presidents" in the US who has led her school "in undertaking difficult conversations, examining meaningful ways to address systemic racism, gender inequity, and sexual assault."
Read more about the speakers here.
MORE: White Privilege Conference: 'Raise Better White People'
MORE: Prof at White Privilege Conference: Capitalism causes racism
IMAGE: YouTube
Like The College Fix on Facebook / Follow us on Twitter