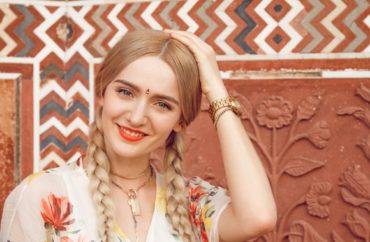 Cultural appropriation is destroying cultural appreciation
"You can only wear bindis if it is part of your culture."
This is what a flyer on cultural appropriation declared at Cornell University on Halloween two years ago. I have never been able to let that statement go.
As an Indian-American immigrant, I am appalled at the policing of Halloween costumes, especially costumes honoring my culture that I would be happy to see people wear.
The bindi holds several purposes. People might wear it for decorative purposes, because of religion, or because of its good-natured meaning. It also symbolizes good fortune for the woman and her family.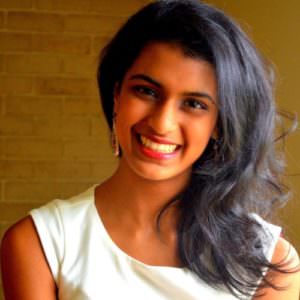 Growing up in a small, predominantly white town where my culture was not well known, I encouraged others to wear Indian inspired accessories, including the bindi, and to try Indian food. It helped build awareness about my culture and created a sense of unity.
I've seen first-hand on my campus that many people who are actively against cultural appropriation are not of the cultures that they claim are being appropriated. In doing so, they advocate for restrictions on the behavior of people like me — who actively encourage others to be involved in my culture.
How ironic considering they claim to be promoting the rights of minorities and immigrants through this "crusade" while also domineering them and telling them what opinions they can and can't have.
Besides, if we told each ethnicity group to do only things that are reflective of their cultures, then how are we embracing diversity and integration?
Recently, I observed this style of attack against Miss Missouri 2016 Jennifer Davis's performance of a Bollywood dance at the 2017 Miss America competition. She received a slew of remarks regarding cultural appropriation partially because she was not Indian but performed an Indian style of dance.
I, however, was happy to see her bringing a dance that is generally performed by Indians to the forefront to show that the dance can be accessible to all.
In an interesting contrast to the Bollywood controversy, when Misty Copeland was accepted into the American Ballet Theater as the first African American ballerina, there was mostly praise and little to no question about cultural appropriation, even though ballet is a European style of dance. So it is acceptable to "appropriate" Western culture, but if it is a non-Western culture, only a select few can be involved?
The real impact of "cultural appropriation" is the decreased integration of other cultures. Sensitivity and microaggression trainings have turned people timid and afraid. I've noticed people are afraid to ask questions about my culture out of fear of being "offensive."
Thanks for keeping my feelings in mind, but I don't want anyone to be afraid of having honest conversations. A more productive way of learning about culture and people is to talk, question and engage.
Neetu Chandak is a senior at Cornell University and treasurer for Network of Enlightened Women at Cornell.
IMAGE: Ander5/Shutterstock.com
Like The College Fix on Facebook / Follow us on Twitter