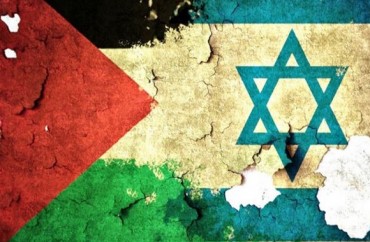 The group Palestine Legal has sent a letter to Kent State President Beverly Warren threatening legal action and demanding an apology "for not protecting its students from 'a network of well-funded right-wing Zionist organizations' and sympathetic media."
The catalyst for the letter was the school deciding to keep up an exhibit of former Israeli Prime Minister Golda Meir.
PL claims the display has threatened members of the Students for Justice in Palestine's "ability to access equal educational opportunities," according to The Algemeiner.
It also "demanded that school administrators meet with members of SJP to 'listen to [their] grievances and needs,' […]  and 'make public' the process that went into deciding to keep the display."
The campus Spanish and Latino Student Association (SALSA), Ohio Student Association, and Muslim Students Association (MSA) had joined with the SJP in demanding the Meir display be taken down.
SJP President Yousof Mousa also managed to tie the exhibit to the Trump presidential campaign. The Palestine Legal letter to President Warren does the same.
The legal group accused the university of violating its responsibilities under the First Amendment and Title VI of the Civil Rights Act of 1964 — which prohibit programs and activities receiving federal funding from discriminating on the basis of race, color or national origin — and of exhibiting "callous treatment" towards those complaining against the Golda display. …

Failure to ensure a safe space, the letter stated, where "Palestinians and Muslim students and Palestine solidarity activists enjoy the right to speak out in favor of Palestinian freedom without discrimination based on the viewpoint they express," could result in legal action. …

"[R]emoving the quote from Golda Meir, which is nonsectarian and which reasonably could be read by many as inspirational, would be counter to our core institutional value of supporting a diversity of cultures, beliefs, identities and thought," Senior Vice President for Academic Affairs and Provost Todd Diacon wrote to Mousa.

According to a Kent State spokesperson who spoke with The Algemeiner, the Golda display, along with the entire accompanying exhibit, will be removed next summer due to construction on the site.
Read the full piece and full Palestine Legal letter.
MORE: Groups at Kent State want display of Israel's Golda Meir taken down
MORE: Israeli academic silenced by pro-Palestine activists for promoting 'war crimes'
Like The College Fix on Facebook / Follow us on Twitter
IMAGE: YouTube