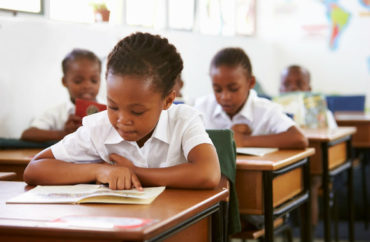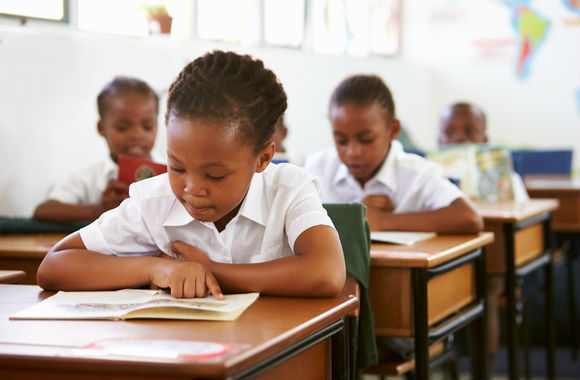 Montana was forced to discriminate to join the United States
School-choice advocates don't want the Supreme Court to simply knock down a Montana ruling that blocked state funding from children who attend religious schools.
Some want the high court to invalidate a political movement from the late 19th century that they claim is rooted in anti-Catholic bias.
Several groups – and even a former Republican governor – filed friend-of-the-court briefs in support of three low-income Montana mothers who battled their way to the Supreme Court to recover their state scholarships to Christian schools. The court is expected to hear Espinoza v. Montana early next year.
Montana's tax-credit scholarship program, set up in 2015, gave a $150 tax credit to individuals and businesses that donate to "private scholarship organizations." The organizations then distribute the money to families regardless of the status of the private schools their children will attend.
In December the Montana Supreme Court struck down the program on the basis that it violated Montana's so-called Blaine Amendment by allowing public funds to go to "sectarian" schools.
The Institute for Justice is representing the mothers – Kendra Espinoza, Jeri Ellen Anderson and Jaime Schaefer.
Invalidating the program merely because students benefiting from it could go to religious schools violates religious liberty guarantees in the First Amendment's Free Exercise and Establishment clauses, and the 14th Amendment's Equal Protection clause, they argue.
MORE: Low-income mothers ask Supreme Court to overturn Montana
The Montana Supreme Court "ignored" a Supreme Court decision from a year and a half earlier that "unequivocally reaffirmed" states cannot impose "special disabilities" in the treatment of religious beliefs or status, the Alliance Defending Freedom said in a press release accompanying its filing.
The high court ruled in 2017's Trinity Lutheran that Missouri had illegally discriminated against a church by blocking it from a "playground resurfacing" program on the basis of its religion.
"The Court should throw off the dead hand of nineteenth-century bigotry by declaring all Blaine Amendments facially invalid, thereby expanding the availability of educational resources desperately needed by twenty-first-century parents and their children," the Arizona-based alliance and Gibson Dunn law firm wrote in a brief.
They are representing the Arizona Christian School Tuition Organization and Michigan's Immaculate Heart of Mary Catholic School. Arizona has a program similar to the one struck down in Montana, while some groups claim that Michigan's Blaine Amendment would ban a legislative proposal to appropriate "limited funds" to cover "unfunded health and safety mandates" for private religious schools.
"Parents across the nation struggle to find the resources to send their children to schools that best serve their children's needs," the brief continues: They should not be "walled off" from "innovative" state programs "simply because they choose faith-based schools. Indeed, the Constitution prohibits such unequal treatment."
The Becket Fund, a public-interest law firm for religious liberty, said the state supreme court "glossed over" the history of Montana's Blaine Amendment, which was forced on the state as a condition of joining the Union in 1889. (Congressman James Blaine failed to get the amendment in the U.S. Constitution but it was adopted by more than 30 states.)
The Montana Supreme Court rejected "any possible Free Exercise violation without considering the discriminatory origin or effect" of the state amendment, which like all Blaine Amendments should be declared unconstitutional, the Becket brief argues.
Retrofitted bigotry 'as a political weapon to defeat wide support for choice'
The University of Virginia's Douglas Laycock, perhaps the highest-profile scholar of religious liberty in America, co-authored the brief filed by the Christian Legal Society, Council for Christian Colleges and Universities, Church of Jesus Christ of Latter-Day Saints and panoply of other religious organizations.
Supreme Court case law makes clear that the government violates the Constitution when it "den[ies] a generally available benefit solely on account of [the claimant's] religious identity," the brief argues.
By relying upon a state constitutional provision "that prohibits any 'direct or indirect appropriation or payment' of public funds 'to aid any church, school,' or other institution 'controlled in whole or part by any church, sect, or denomination,'" the Montana Supreme Court ran afoul of this principle, the religious groups say.
The United States submitted a brief arguing that the "no-aid" provision of the Montana Constitution violates the Free Exercise clause of the U.S. Constitution. It said the provision "discriminates on the basis of religious status by disqualifying 'sectarian' private schools, but not secular private schools, from receiving public funding."
The libertarian Cato Institute argued that Montana's tax-credit program is in harmony with the Establishment Clause and offered a broad defense of school-choice programs. "Allowing families—and funders—to choose schools that share their values would abrogate the need to impose one's values on everyone else, improving the prospects for social and political peace," the brief states.
Former Wisconsin Gov. Scott Walker exhorted the Supreme Court to overturn one of its previous decisions in the course of resolving this case. In Locke v. Davey, the high court upheld a Washington state scholarship program that excluded students who were pursuing a devotional theology degree.
MORE: When colleges use nondiscrimination policies to discriminate
"Given differences between this case and Locke, this Court could rule in favor of Petitioners without disturbing its decision in Locke," according to the brief by Walker, who will become president of the Young America's Foundation in 2021. "But that approach would allow Locke to continue to foment discord in cases involving the Religion Clauses."
Disadvantaged students are drawn to school-choice programs, yet "discriminatory state constitutional provisions [like Montana's] act as barriers that prevent educational choice from saving students stuck in failing schools," the Pacific Legal Foundation, another libertarian public-interest law firm, underscored in its brief.
"School choice opponents have dusted off these relics from our prejudiced past and retrofitted them as a political weapon to defeat wide support for choice and stymie educational opportunity for our nation's most vulnerable children," it argues.
EdChoice, the Reason Foundation and Individual Rights Foundation reviewed the social science literature and found "a largely positive effect of school choice on participating students, which logically leads to higher graduation rates and increased rates of post-secondary education," they wrote in a joint brief.
It's not just students that went to private schools who benefited from school choice, according to the brief.
"Empirical studies show that the positive effect of school choice on public school academic performance is at least as strong as the effect on children who are offered choice," the groups claimed. The benefits include greater racial integration, promotion of civic values and less state spending.
As long as Blaine Amendments remain in force, "legislators will continue to face the choice of excluding religious schools from their programs—to the detriment of their constituents—or risking legal challenge," the joint brief concluded.
MORE: Public school enrollment plummeting in NC because of school choice
IMAGE: Shutterstock
Like The College Fix on Facebook / Follow us on Twitter