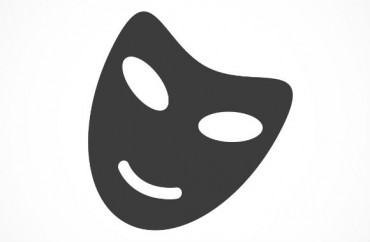 The ominously monikered "Black Emergency Response Team" at the University of Oklahoma took to social media over the weekend to alert campus about a new "blackface" incident.
The BERT announced Sunday on Twitter that a student — in a private story — had posted a photo of himself in a "charcoal face mask" that supposedly was "poking fun" at a January OU blackface incident.
What's more, according to The OU Daily, the BERT made the tweet "despite not having all of the information"; however, it justified its post by noting "We are certain that our community is exhausted by such incidents of hate and ignorance."
Women's and gender studies major and BERT member Destinee Dickson said her group was tipped off to the photo by an OU student. She said "It seems clear based on what we know that it is an instance of blackface," and added "We are still trying to get details about the situation, and we will be updating people as we learn more."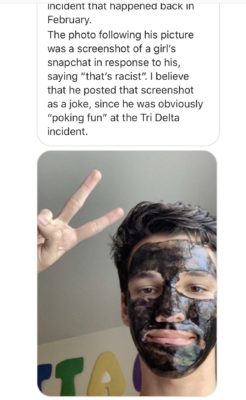 In an email, the student in question confirmed to The Daily "That is me, wearing a charcoal face mask, while I was at home with my girlfriend. I did not post the picture with any intention of 'black face' as (they're) claiming I am. I feel as if I'm being framed as racist and I am not."
The student's emails and the BERT's admission that it didn't have all the facts notwithstanding, OU President Joseph Harroz issued a statement saying "Any member of the OU community who applies blackface is engaging in racism." Student Government Association President Adran Gibbs called the photo "unfortunate and sickening" and asked the student to apologize.
The BERT announced it will be holding a press conference at 5:30 (CST) today to discuss the incident.
MORE: OU president called 'tool of whiteness' after new blackface incident
MORE: Students march to protest racist video at U. of Oklahoma
IMAGE: VectorDOTdesign / Shutterstock.com, Twitter
Like The College Fix on Facebook / Follow us on Twitter