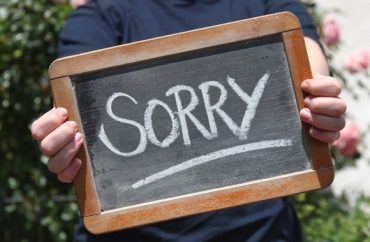 'We are deeply sorry we caused pain'
The head of the George Washington University sociology department issued an apology earlier this month for an email sent to students that advertised an online police recruitment fair.
The email, obtained by Young America's Foundation, was written by the incoming chair of the sociology department at George Washington University, Hiromi Ishizawa, and sent to students June 10 with the subject line: "job fair clarification and apology."
Ishizawa said the notification "hurt many people in this context of national and international focus on police violence and abuses, especially against Black people." Ishizawa's comments came amid the nationwide protests and racial unrest following the death of George Floyd at the hands of a white police officer.
The job fair that had been sent around was the Public Safety Virtual Connect Career Fair. It was held June 26 and featured four law enforcement officers, including two female officers, a black D.C. policeman, and a 17-year veteran of the Aurora Police Department who also serves as the Muslim Outreach Coordinator, according to its EventBrite page.
"Join our virtual event to connect with the New York State Troopers, the Washington D.C. Metropolitan Police Department, the Aurora Police Department, and the Sunnyvale Department of Public Safety," its online description stated.
NEW: @GWtweets' sociology department has apologized for causing "pain and confusion" during a time of unrest after emailing its students about a police recruitment fair. https://t.co/WhrwNxjKE8

— YAF (@yaf) June 10, 2020
Ishizawa, in her apology email, explained that the sociology department was not a sponsor of the event, as the original listserv email did not mention what organization was behind it.
"We are deeply sorry we caused pain and confusion with this unfortunate mistake as some people understandably got the impression that our Department is hosting the event," she wrote.
"Our Department's programs and classes provide students with knowledge and analytical tools to understand and improve society, including to research, recognize, and redress systematic inequalities and injustice," she added.
Professor Ishizawa, as well as the Office of Media Relations at George Washington University, did not respond to requests for comment from The College Fix.
Young America's Foundation, a conservative campus education and activism group, first reported on the email.
YAF spokesman Spencer Brown told The College Fix that while "colleges and universities should be doing the important job of educating and preparing students for their careers, and part of that is opening doors to potential career paths, it is not GW's place—and shouldn't be any school's place—to determine which career tracks are ok and which aren't based on the whims of a supposedly-'woke' mob."
Asked why YAF flagged the email, Brown replied: "As YAF has done for more than five decades, shining a light on these inane actions shows why intellectual diversity and a well-rounded education is so important while also holding administrators accountable."
"Potential and current GW students, alumni, and other stakeholders ought to know the priorities and actions of school leadership when deciding whether GW is a worthwhile endeavor in which to invest time or resources."
Editor's note: The author of this article is president of his campus YAF chapter.
MORE: University refuses to cut ties with Chicago police despite demands
IMAGE: Shutterstock
Like The College Fix on Facebook / Follow us on Twitter