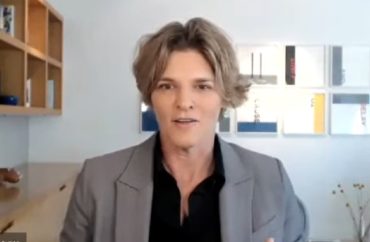 Petition targets professor who 'works to make progress on climate change and advance the clean energy transition'
Activists at Harvard University want the founder and director of the Environmental and Energy Law program, Jody Freeman, to resign from her position on ConocoPhillips' board.
Fossil Fuel Divest Harvard demanded that Professor Freeman resign her position to "send a clear message that fossil fuel expansion is not the path of a responsible actor," according to an open letter.
"You would protect Harvard — and yourself — from exposure to an industry on the wrong side of history and science," the group wrote. "And you would support Harvard's broader movement towards dissociation from fossil fuels."
She previously advised President Barack Obama on climate change issues.
The activist group did not respond to two emailed requests from The College Fix for comment sent in the past week that asked whether it had ever seen Freeman use her Harvard role to aid ConocoPhillips or if the university had responded to its demand.
The Fix reached out to Professor Freeman via email twice in the last week for comment, but she did not respond.
Freeman (pictured) responded to general objections on her website.
"I can understand why it is generating debate that an environmental lawyer like me who cares about fighting climate change also serves as an independent board member of ConocoPhillips," Freeman wrote.
"I believe in the value of broad engagement during the energy transition," Freeman wrote. "We urgently need to enlist everyone – government, business, investors, technologists, consumers, activists, and yes, even fossil fuel producers – in this challenge."
MORE: Academic freedom supporters quiet about banning industry-funded research
The National Association of Scholars criticized the demands in emailed comments to The Fix.
"Professors ought to have the freedom to serve the private sector wherever they can. Professors may have the freedom to research and publish as they please," Chance Layton, the group's communications director, said via email.
"However, with that does come extra scrutiny: the taint that comes with working for companies or NGOs that have political aims adds an extra spotlight. As it should," he said.
"But at the end of the day, professors shouldn't be siloed to their discipline or to the academy, they should have exposure to the outside world and the way it works," Layton said. "To take that away is to remove an important resource to them personally but also to the institutions and students they work for."
Layton also said that a conflict of interests is in no way a reasonable excuse to call for Freeman's resignation from her professional affiliations.
"Unless the professor is on the board of ISIS or some Neo-Nazi party, I can't imagine there ever being a conflict of interest serious enough for that request," he said. "Of course, professors should know that they're affiliations can and will change how folks perceive their research."
He cautioned universities to be careful about adopting political goals.
"Universities shouldn't have political goals," he said. "Period."
MORE: UCLA 'green initiative' fund stockpiles student cash
IMAGE: Harvard Law School/YouTube
Like The College Fix on Facebook / Follow us on Twitter