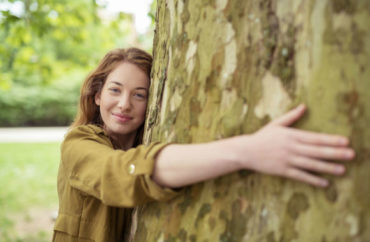 Several members of the group Divest Harvard "pass[ed] around a platter of pancakes" in front Harvard President Lawrence Bacow's residence Thursday morning while protesting the university's continued investment in fossil fuels.
After a couple of hours "singing songs, reading poems, and chanting," the activists moved on to Bacow's office, according to The Crimson.
Divest Harvard member Georgia Bowder-Newton said she was excited at the "absurdity" and "eccentricity" of the event. She added it was "just really exciting" to eat pancakes outside of the president's house while demonstrating against the university's participation in the destruction of the planet.
Freshman Connor Chung said, "When we're running out of time to make a difference, it's essential that students all around the country and world speak up to say, 'Hey, this is something that really matters to us.'"
But DH's Ilana Cohen upped the ante, saying that climate change activism is hard work: "Thinking about climate change a lot of the time can be depressing. Ecological grief is a very, very real concept."
We can't just go about our lives going to class every single day. We can't just be university presidents living in our very nice houses and going straight into our offices and Mass. Hall. We all have to take responsibility as active participants in building a more just and stable society.
Harvard spokesman Jonathan Swain responded that the school believes climate change is a threat and supports abolition of fossil fuels, but does not concur with divestment:
Universities like Harvard have a crucial role to play in tackling climate change and Harvard is fully committed to leadership in this area through research, education, community engagement, dramatically reducing its own carbon footprint, and using our campus as a test bed for piloting and proving solutions.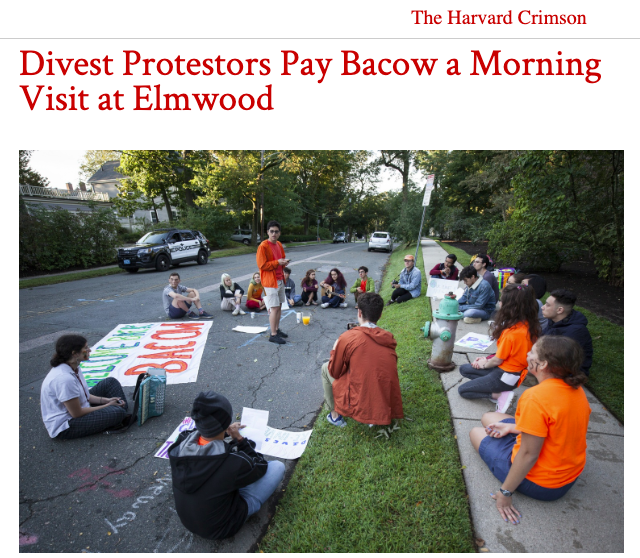 Divest Harvard recruited freshmen over the summer for the Bacow rally and other events; based on the image above, was that effort successful?
MORE: Climate change activists ripped for wearing nooses at U. Wisconsin
MORE: University bans beef to fight climate change
IMAGES: stockfour / Shutterstock.com, The Crimson
Like The College Fix on Facebook / Follow us on Twitter