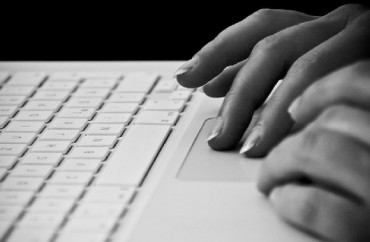 They're still going to practice 'social distancing'
Anti-fossil fuel activists at Harvard University have pledged to continue their fight to compel Harvard to divest from its fossil fuel concerns, promising to obey "social distancing" mandates while continuing to pressure the university to go green.
The group, Harvard Forward—made up of alumni from the elite university—will shift to a "purely remote and digital campaign," the activists announced earlier this month. The Harvard Crimson reports that the group is pledging to maintain its focus on the university's investments while "encourag[ing] everyone to follow the recommendations for social distancing in your own lives to the extent that you are able to do so."
"Social distancing" has become nearly ubiquitous throughout much of the world over the past two weeks, as more and more nations have struggled to contain the coronavirus pandemic in their borders. Citizens are expected to maintain significant distances from each other at all times, and avoid gathering in large groups, to help stop the spread of the virus.
The group has stressed its intent to remain connected to its members while it follows the distance protocol and demands Harvard strip itself of fossil fuel concerns at the same time:
In its statement regarding COVID-19, Harvard Forward stressed the importance of "community" during the pandemic.

"In these strange and difficult times, the support we find in our communities is essential, and we're deeply grateful for the community we've built around Harvard Forward," it reads. "We've heard from supporters that participating in this effort gives them something meaningful to work on, encouraging them to be hopeful in this period of anxiety and social isolation—and that is certainly true for us as well."

The press release encouraged supporters to join the campaign in digital outreach as a way to pass time while in social isolation.
Earlier this month, at least one Harvard Forward member had solicited signatures from older alumni in continuing care facilities. It is unclear if any of those solicitations were done in-person; in the weeks since that campaign, most nursing homes and elderly facilities have gone into effective lockdown to protect vulnerable residents from COVID-19.
MORE: Harvard climate activists continue divestment campaign by occupying a building
Like The College Fix on Facebook / Follow us on Twitter