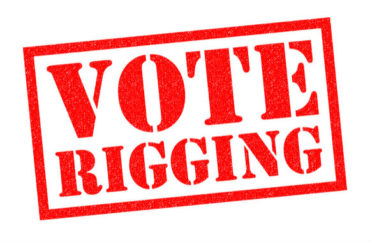 Not remotely the most popular option on the table
When a Harvard faculty review committee voted to discipline students who belong to any "exclusionary" social group, coed or not, it said only a "small minority" of members disagreed.
Thanks to leaks, that claim is now looking like an alternative fact.
The Harvard Crimson obtained documents showing that only 7 out of 27 members voted for the harshest option on the table at the pivotal May 12 meeting – about 26 percent – and it wasn't even the most popular option.
Two others that sought varying regulation of such groups garnered 12 and 11 votes from committee members, whose ranks included 13 faculty, six students and eight administrators.
Making the new policy an even bigger fraud: No student was present at the final meeting where the nuclear option was formalized.
MORE: Harvard task force wants to eradicate all private social groups
The night before the vote, co-chair Suzannah Clark emailed committee members to say they would be taking a "straw vote," and could vote on as many options as they liked, without saying whether the vote would count.
The nuclear option drew the third-most votes out of 10 on the table, six of which drew votes. The two more popular options weren't mentioned in its final report recommending the nuclear option, which could result in the expulsion of students.
There's no explanation in the documents reviewed by The Crimson, nor in its four interviews with committee members, why the committee settled on the nuclear option:
The results of the May 12 vote were inconclusive—but the committee moved forward to officially recommend the third most popular proposal. Committee leaders closed the subsequent meeting, on May 26, by declaring they would send members a first draft of a final report.
MORE: Harvard orders students to spy on each other
Not all committee members turned in their comments on the report draft before they were due, and others didn't read that full report.
Clark, a music professor, and Dean of the College Rakesh Khurana, the other co-chair and driving force behind the earlier proposal to punish members of single-sex clubs, didn't answer Crimson questions.
But for the decision of Faculty of Arts and Sciences Dean Michael Smith, the committee may have voted differently on various options. He explicitly denied a request at its April 28 meeting – as the semester was rapidly drawing to a close – to "extend its deliberations into the fall semester."
MORE: Harvard is ready to blacklist 1 in 4 students
Like The College Fix on Facebook / Follow us on Twitter
IMAGE: chrisdorney/Shutterstock