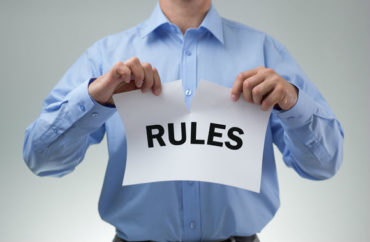 Take advantage of 'slap-on-the-wrist outcome' for justice
Everyone knows that rich, well-connected people can get away with breaking the law much more easily than poor and marginalized people.
They include the privileged Harvard students and alumni who shut down the Harvard-Yale football game to demand divestment from fossil fuels – and got even their arrests expunged in court, ensuring no roadblocks on the way to a Wall Street job.
The Harvard Crimson recognizes this position of "legal privilege" for the progressive elite – and urges them to lean into it.
In a brazen editorial Monday, the student newspaper editors encourage Harvard students to break the law because they can get away with it. It's OK, you see, because their cause is noble and they act for those who would get punished if they did the same thing:
Acknowledging privilege does not necessitate discounting the efforts of those who benefit from it. It merely amounts to being aware of the structural factors at play that make certain actions more permissible in some groups than in others.

It's also worth noting that not everyone who enjoyed the privilege those arrested had chose to deploy it to serve such a worthwhile end. Accordingly, we commend those who participated in the protest for using their advantaged position to pursue divestment, and for running to the field in the name of change. Even if their particular social and demographic context ensured a lenient, slap-on-the-wrist outcome, their actions remain admirable and we hope they do not flag in their efforts to make our community a more just and equitable place.
In fact, the rest of campus should join the scofflaw spree, seeing as "most members of our student body are well positioned to partake in somewhat shielded activism" by virtue of their privilege:
As we have argued in the past, protests are crucial, empowering, and bring visibility to a broad variety of perspectives. They reflect a refusal to remain silent when institutions — particularly our institution — act in ways we judge to be wrong or harmful.
I'll be curious to see if the legal system shows the same indifference to lawbreaking at a sporting event when it comes to the Super Bowl (failed) streaker, Instagram model Kelly Green.
MORE: Ivy League privilege is getting even your arrest expunged
IMAGE: Brian A Jackson/Shutterstock
Like The College Fix on Facebook / Follow us on Twitter