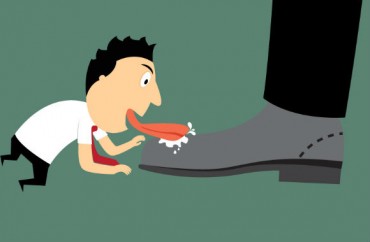 The race to outdo one another in "wokeness" rocks on, this time at the Harvard Business School where its dean announced the creation of an "enduring entity" to help combat racism at the institution.
According to The Crimson, Dean Nitin Nohria wrote in a Monday email that the HBS will have a "full anti-racist action plan" ready by the fall semester.
Nohria said that "three pillars" will guide the School's efforts: "conducting research and education on racism, supporting Black affiliates within and outside the School, and working with the broader business community on issues of racial discrimination."
In an email a week before that, Nohria apologized for HBS's previous "lack of previous anti-racist work."
"Today, on behalf of the HBS community, I apologize that we have not fought racism as effectively as we could have and have not served our Black community members better," he wrote.
Following that apology, HBS alumnus and lecturer Steven Rogers (not this one) told the business publication Poets & Quants that HBS "perpetuates 'systematic anti-black practices,'" and that Nohria is "the leader" of those practices and is "complicit in them."
Rogers left HBS last year due to the "lack of diversity" and for being denied a promotion. He questioned whether Nohria and others at HBS had deemed his leadership qualifications "unimpressive" because his employees were "black working class high school graduates who were tradesmen instead of white collar college graduates."
In his email on June 15, Nohria disputed some of Rogers's comments, though he said school leaders have since "reflected" on them.

"Though it's not appropriate for me to speak publicly on confidential personnel matters, please know that I and other leaders at the School have carefully reflected on Steve's words," Nohria wrote in his June 15 email. "We believe there are inaccuracies in the piece and are working to share data related to race more transparently. But we cannot dispute Steve's lived experience at HBS—it pains us deeply and we must learn from it." …

In his June 7 email, Nohria vowed to take several "initial steps" towards anti-racism in addition to the long-term action plan.

Immediate changes include creating a page on the website with resources for "racial understanding," training HBS affiliates on how to engage in discussions about race, developing an annual report to improve transparency on issues of racial equity at the School, using "creative approaches" to recruit and retain Black students, faculty, and staff, and creating a framework for business to use to report their diversity metrics.
Nohria added that he had to "resist the urge" to ask the HBS black community to be patient as African Americans already have "waited for centuries."
MORE: HBS to hire new 'diversity, inclusion, and belonging' director
MORE: Duke to incorporate 'anti-racism' throughout curriculum
IMAGE: Artit Fongfung / Shutterstock.com
Like The College Fix on Facebook / Follow us on Twitter