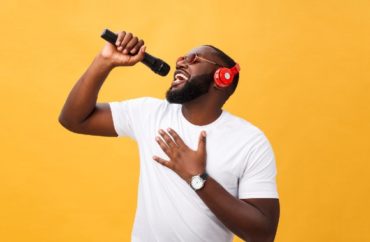 Decision comes after federal civil rights complaint
Harvard University has downplayed its role in a music academy for racial minorities after a University of Michigan-Flint professor filed a federal civil rights complaint.
"This program discriminates on the basis of skin color by operating exclusively for BIPOC individuals only and illegally excluding and discriminating against non-BIPOC individuals on the basis of skin color," Professor Mark Perry wrote in his complaint against the "No Label Academy at Harvard."
Tampa Free-Press and Campus Reform reported on the complaint, though neither linked to a full copy of it in their articles.
Sponsors of the racially-segregated event include Nike and Converse.
After Perry filed his federal Title VI complaint, the NLA website added a statement about Harvard's affiliation. Title VI of the Civil Rights Act "prohibits discrimination on the basis of race, color, and national origin in programs and activities receiving federal financial assistance."
"No Label is not affiliated with Harvard University, nor is No Label Academy a Harvard University program or activity," the disclaimer on the group's website now says.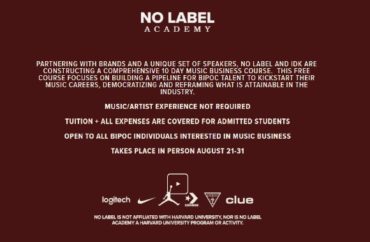 "Maryland rapper IDK will teach a tuition-free music business seminar at Harvard for BIPOC students this August," the student paper The Harvard Crimson reported in early July.
The academy comes from No Label Live, a nonprofit started by Harvard alumni.
It was created "from a place of wanting to bring Harvard together, like finding a medium by which to bring students together regardless of race, socioeconomic status, etc," student founder Miles Weddle said, of the organization that now has a no-whites-allowed program.
A Harvard Law professor has also advised the music seminar.
"To help address potential blindspots in the No Label Academy curriculum, the team brought in Harvard Law Professor Brian Price and LaShyra Nolan, the first Black woman to become class president of Harvard Medical School, as advisors," The Crimson reported.
The 10-day program "focuses on building a pipeline for [Black, Indigenous and people of color] talent to kickstart their music careers."
MORE: Minnesota college forces faculty to attend segregated anti-racism training
IMAGES: No Label Academy; Mix and Match Studio/Shutterstock.com
Like The College Fix on Facebook / Follow us on Twitter