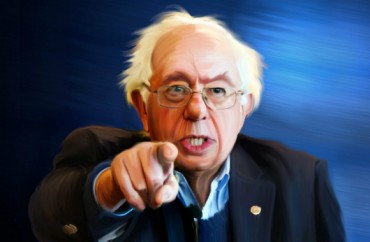 Harvard University alumni who "feel the Bern" might be tempted to vote for Board of Overseers candidates who are running on the platform "Free Harvard, Fair Harvard."
Those twin prongs – free undergraduate tuition paired with close scrutiny of Harvard's Asian-unfriendly admissions process – are panicking not just President Drew Faust, but establishment institutions such as the Coalition for a Diverse Harvard, The Harvard Crimson reports.
The group, which is supported by nearly 700 alumni, is asking alumni to use all of their votes for candidates who were nominated by the Harvard Alumni Association, not any of the so-called outsider slate candidates, which include former presidential candidate Ralph Nader and conservative software entrepreneur Ron Unz.
RELATED: Conservatives attempt a coup at Harvard by pledging free tuition, fairness for Asian Americans
The diversophiles want alumni to vote strategically:
While the [coalition's] Candidate Review Committee found all eight of the HAA-nominated Overseer candidates have made stellar contributions to their communities and professions, we urge alumni to vote for the five Coalition-endorsed candidates in order to defeat the FHFH slate. If you vote for another candidate, please use your remaining votes on Coalition-endorsed candidates. It is important that you use all five of your votes. If you vote for fewer candidates, you increase the likelihood that the FHFH slate will win all five slots. 
Unz told The Crimson that he wants to debate the diversophiles, an idea they have already nixed:
"The fact that these particular individuals are happy with the current system and who gets admitted does not mitigate the fact that the admissions process is potentially very unfair," Unz said, referring to the Coalition. "Harvard proudly proclaims that it takes race into consideration and believes in diversity but it denies that there's any sort of an Asian quota. Harvard should be honest in what it's doing."
Unz rebutted the coalition's claim that the outsider slate just wants to help rich people by noting that Democratic presidential candidate Bernie Sanders agrees with them: "Nobody's accusing him of being a tremendous supporter of the rich."
RELATED: Harvard president would rather have less diversity than less tuition
RELATED: Harvard president goes to church to defend discrimination against Asian-American applicants
Like The College Fix on Facebook / Follow us on Twitter
IMAGE: DonkeyHotey/Flickr
Like The College Fix on Facebook / Follow us on Twitter