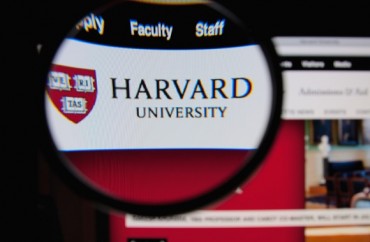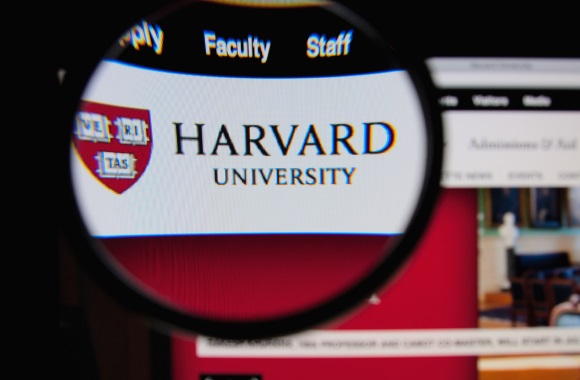 'Harvard University has applied tremendous pressure on all of the clubs to go coed.'
Of the eight all-male final clubs at Harvard founded in the nineteenth century, two have recently accepted female members, and according to allegations from one of these newly co-ed groups, the remaining six will have to do so soon or face irreparable harm.
Harvard's final clubs are like exclusive, elite fraternities, and in fact all but one originated as chapters of national fraternities before becoming independent. The organizations keep houses off campus and their main activities are parties, such as the one thrown by Spee Club in March lambasted by the school as sexist for its invitation showcasing women in lingerie. Alumni of final clubs include Presidents Theodore Roosevelt, John F. Kennedy and FDR.
The Fox Club decided this past Saturday to accept nine woman into their club; while the graduate board has not yet formally approved the decision, the undergraduates did so after multiple votes. While members contend that this decision was a desire of undergraduate members of the group, a letter obtained by the Harvard Crimson campus newspaper shows a heavy-handed influence from college administrators.
"Independently of the undergraduates' sincere desire to admit women, Harvard University has applied tremendous pressure on all of the clubs to go coed. We now believe that our individual reputations and careers, as well as the reputation, autonomy and existence of the Fox Club going forward, are at serious risk if we do not act by November 1," wrote the club's officers in an Oct. 19 letter to its alumni.
This came under a section titled "Harvard Has Forced Our Hand," in which they entail how part of the school's response to sexual assault on campus blames final clubs.
"If the Fox Club does not become a coed club, it will be categorized with all the other clubs when Harvard releases qualitative sexual assault information…The graduate and undergraduate members of the Fox, who have worked hard to uphold high standards of behavior and a good reputation, will be linked to data from other organizations, as long as they remain in the umbrella category of an 'all-male final club,'" says the letter addressed to Fox Club graduates.
The College Fix contacted Harvard via phone and email, and received no response to these allegations.
One of the reasons behind the push against all male clubs, according to the letter, is that the "administration has anecdotal evidence that Harvard's single-gender social scene leads accepted female applicants to choose other universities."
The decision to improve the school's admissions has Fox Club members forced to go co-ed or "disaffiliate from the Fox out of fear of how our membership during this time will be perceived by future friends, employers, and co-workers for the rest of our lives," writes the club's undergraduate officers.
The reputations of current members and graduates of final clubs is not the only heavy-handed maneuver Harvard is using to force these organizations to go co-ed, the letter claims, stating that Harvard Dean of Students Rakesh Khurana says when the university says final clubs must go co-ed, "any student affiliated with a non-compliant club will likely be required to disaffiliate from that club in order to remain enrolled at Harvard."
Previously Dean Khurana and University President Drew G. Faust have said nothing is off the table when it comes to forcing these social organizations to go co-ed. One of Khurana's biggest priorities is combating the whole point of final clubs' exclusivity. He also has said he believes single-sex organizations are not appropriate for the college. The clubs have also been accused of promoting binge drinking and creating a non-inclusive environment.
Spee Club was the first to go co-ed in September, and the Delphic Club is attempting to merge with a women's club before Nov. 1, when the qualitative sexual assault data is slated to be released. Harvard currently has five female final clubs.
According to an editorial published Thursday in the Crimson by Harvard Law School alumnus Bartle Bull, a former civil rights attorney, "the attempt to shut down Harvard's final clubs is an exercise in intolerance."
"Why should Harvard College not respect freedom of choice and association? What has happened to our sense of fairness and tolerance? Why prevent friends from eating their meals together?" he wrote. "Perhaps Harvard, and the Crimson, should stand up to the tyrannies of the left today, as it stood up to the tyrannies of the right during the days of Joe McCarthy."
Like The College Fix on Facebook / Follow us on Twitter