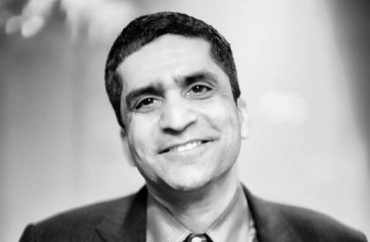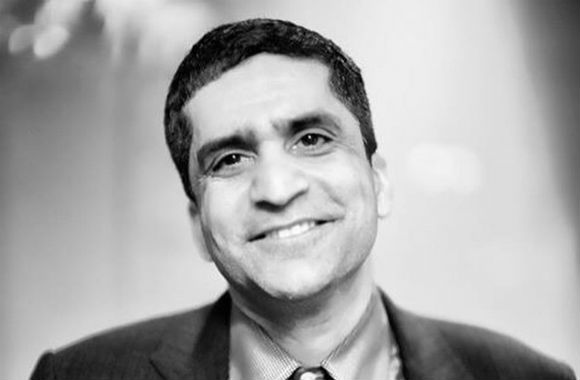 And he's lawyering up
I've stopped wondering how far Rakesh Khurana can go.
The dean of Harvard College has waged war on freedom of association for nearly a year, working to unilaterally obliterate the Ivy League school's all-male and all-female clubs, based on an almost religious belief that the male clubs are hotbeds of sexual assault.
The divine-right king of Cambridge indulged the radical impulses of an implementation committee that not only sought to deny fellowships and leadership positions to these single-sex club members – 1 in 4 Harvard undergrads – but wanted to control student elections and student media as well.
He flagrantly ignored faculty input the entire time, only belatedly creating a "faculty review committee" when Dr. Frankenstein saw the horror of his monster's final report. He still agreed to perhaps its most outrageous recommendation: ordering students to spy on each other via the Honor Council.
MORE: Students tasked with ferreting out leaders of prohibited clubs
And in his latest act of chutzpah (surely not the last), Khurana has appointed himself to the very faculty committee that could repel his crusade against dudes hangin' with dudes.
The Harvard Crimson reports, with severe understatement, that Khurana will "co-lead the faculty committee tasked with reevaluating the single-gender social group policy he originally spearheaded."
If it didn't already look like a kangaroo committee, it sure does now:
The committee was created in the wake of intense faculty pushback to the policy; some professors, led by former Dean of the College Harry R. Lewis '68, sought to overturn it.

Psychology professor Jason P. Mitchell, a signatory of a motion that aimed to overturn the penalties, will serve on the committee, though none of his 11 co-signatories will join him.
MORE: Free elections and free press are obstacle to this SJW committee
Another sign the committee is rigged: An official who told an all-women club how to evade the new gender-neutral rules, Associate Dean of Student Life David Friedrich, is serving as committee staff
Former Dean Lewis, once the most vocal critic of Khurana's machinations, has become a shell of himself. He first withdrew the faculty motion against the policy after Khurana made the slightest gesture toward faculty, then announced his planned retirement. Translation: I lost.
The Khurana-dominated committee might even propose "expansions" to the draconian rules – "strengthen our commitment to this approach," according to the email from Michael D. Smith, dean of the Faculty of Arts and Sciences. (The Crimson has the full committee composition.)
MORE: Harvard promises special treatment to women-only club
It looks increasingly likely that Harvey Silverglate, co-founder of the Foundation for Individual Rights in Education, was correct when he dismissed the faculty committee as "window dressing."
The only bright side of this farce is that Khurana (and President Drew Faust, the queen mother) is afraid of litigation, as the Fly Club has threatened (with Silverglate's help): The faculty committee will have "dedicated legal counsel."
A #Harvard committee tasked with reevaluating the College's social group policy will retain legal counsel. https://t.co/zxSNQ1I2q6

— The Harvard Crimson (@thecrimson) March 8, 2017
MORE: Harvard prez says hanging out with other males is the same as Jim Crow
Like The College Fix on Facebook / Follow us on Twitter
IMAGE: Christopher Michel/Flickr