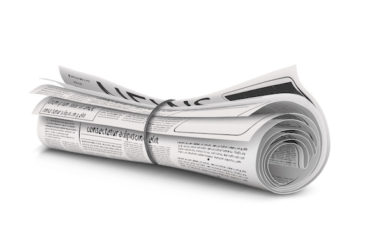 UPDATED
Paper is 'limiting' students' abilities to have important discussions, he says
Harvard law professor and dean Ronald Sullivan criticized the school's on-campus newspaper this week for its recent coverage of him, claiming that the school has practiced biased journalism in its reporting on his decision to represent a controversial client.
Sullivan himself has been sharply criticized on campus for his decision to represent Harvey Weinstein, the media mogul accused of sexually assaulting and harassing many women over the course of decades. The Harvard Crimson, the university's student newspaper, has covered the controversy at length.
According to The Crimson, in a recent email to members of the campus's Winthrop House, Sullivan wrote that, while the school's newspaper is a "critical component" of campus life, it has nevertheless been doing a disservice to its readers in its coverage of him.
"I worry that the Crimson might be limiting your ability to have deep and robust discussions about decidedly important matters," Sullivan wrote, according to the student newspaper:
Sullivan, who is also a Harvard Law School professor, wrote that The Crimson failed to represent basic aspects of his professional and academic background and "overwhelmingly" published articles and opinion pieces that portrayed his situation "in a one-sided way." He added that in sending the email, he was not attempting to persuade Winthrop residents to take a particular side. Included in Sullivan's email are several opinion pieces defending him and his actions that he said The Crimson declined to publish.

Sullivan wrote in the email that a fairly presented narrative was necessary at a school committed to "veritas" — a reference to Harvard's Latin motto meaning "truth."
The president of the newspaper, Kristine Guillaume, defended her publication, writing that The Crimson's team "strives to fulfill our obligation to our readers by reporting with accuracy, integrity, and objectivity."
"Our reporters and editors have done their due diligence in reporting and providing balanced coverage on this subject and all others," she said.
UPDATE: This article's headline has been updated to better reflect the article's contents.
MORE: Harvard students try to take down black law prof for controversial client
IMAGE: vipman / Shutterstock.com
Like The College Fix on Facebook / Follow us on Twitter