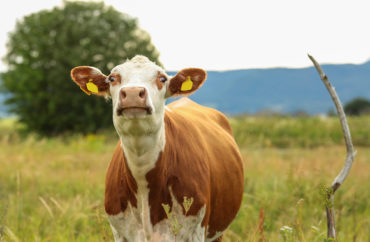 Harvard Law School has launched an Animal Law and Policy Clinic as it seeks to teach law students how to advocate for and defend animals in a variety of ways.
The need comes as animal rights are "under siege," said Katherine Meyer, who will help lead the clinic as a visiting assistant clinical professor.
"They are exploited in many areas of our society, their habitats are being destroyed, and they need a human voice to stand up for them and protect their interests in the courts, legislatures, regulatory sphere, and public domain," Meyer told The College Fix via email. "Animals suffer greatly for our benefit — and they also provide us much joy, comfort, and aesthetic pleasure."
"They deserve our understanding, attention, and advocacy on their behalf."
The clinic is set to launch in September, but Harvard law has offered animal rights classes for about four years, said Chris Green, executive director of Harvard's Animal Law & Policy Program.
However the main goal of the clinic is direct advocacy, as well as to increase the quality and quantity of experts in the field, he said.
"The Animal Law and Policy Clinic will add a formal advocacy level to what we do. So far, we're an academic program so we're not really out there taking stances necessarily publicly on certain issues. We're preparing reports and sharing information and doing research. We're not actually advocating. That's not really our role," Green said. "But the clinic will essentially be a mini law firm within Harvard Law School working specifically on policy cases and policy initiatives and regulatory actions."
Meyer said the impetus for the clinic underlies a sense of urgency.
"The program was started in recognition of the burgeoning field of animal law and the need to train law students in how to advocate for all animal species, whether in captivity or in the wild, especially as wild habitats decline and climate change takes its toll on the lives and futures of many animal species, both large and small," Meyer told The Fix.
She explained the clinic will be open to law students in the spring and fall semesters and will teach students how to learn "advocacy skills on behalf of animals."
Green told The Fix students have turned down other schools to attend Harvard and take part in its animal law efforts.
Currently six students are enrolled in the clinic and as the program grows, Meyer said, they hope to take as many students as they can.
Meyer said she believes humans are not only equal to animals but are animals themselves.
"Humans are animals — just another species of animal. All animals are entitled to have their needs met, their social structures honored, and their uniqueness respected," Meyer said.
MORE — PC conundrum: Animal rights activists vs. Hindu festival
IMAGE: Jelena Safronova / Shutterstock
Like The College Fix on Facebook / Follow us on Twitter