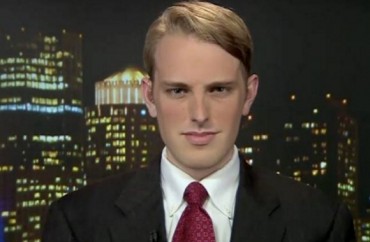 A conservative-leaning Harvard Law School student who recently criticized racial protests on his campus and elsewhere for using fascist tactics to silence dissent has become the target of vicious online attacks that do not address his intellectual arguments, but rather his looks.
But that has not stopped third-year Harvard Law School student Bill Barlow from speaking out in defense of the First Amendment.
Barlow's recent column in the Harvard Law Record critiqued leftist students for their extreme and totalitarian protest tactics, and Barlow's subsequent appearance on Fox Business focused on his concerns that free speech is under assault on universities, prompted the barrage of insults.
One critic wrote, "this is literally the most punchable face I've ever seen. He looks like a political cartoon character of what somebody with those beliefs looks like." Others compared Barlow's appearance to a movie villain, and one user even posted that "he's kinda the creepy white male who knows he's gonna rule the world/serial killer sort." Yet another commented that Barlow was "dressed and groomed as white privilege," and he was accused multiple times of supporting white supremacy.
RELATED: Conservative student at Yale called 'bigot,' pressured to leave campus by peers
In response to the attacks, Barlow stated that "instead of engaging on the substance of my arguments, several students took issue with the color of my skin," adding the insults on social media illustrate exactly why students are so afraid to speak their minds on college campuses today.
"It is not that we mind discussing race. It's not that we mind introspecting on how 'white privilege' may have influenced our perspective," Barlow wrote on Harvard Law Record. "We are afraid of being called a racist simply because we disagree."
Barlow added:
In some sense, I want to be a good ally. I want to end racism and suppression. I disagree with some of the demands of protestors across the country: racial quotas, mandatory classes, and revising speech codes. I also think that much of the anger directed against the school administrations have been misguided. That does not make me a racist. It makes me someone who also opposes racism, but who disagrees about the means.

So long as students are afraid of being branded as racists for expressing honest, dissenting viewpoints, we will not have the frank discussions about race that we need on campus. Our halls will remain silent with the beliefs people dare not express. This toxic atmosphere does not defeat racism. It represses dissenting views and ferments them in the bile of resentment. "Darkness cannot drive out darkness, only light can do that. Hate cannot drive out hate, only love can do that."
RELATED: Harvard Law editor accused of bigotry for publishing conservative op-eds – but he tells critics to take a hike
In an interview Tuesday with The College Fix, Barlow said that several peers have told him they are too afraid to voice their concerns over racial protests.
He said after his first piece was published, "Fascism at Yale," a column that included a "Fascist or Not Fascist" table, three other students approached the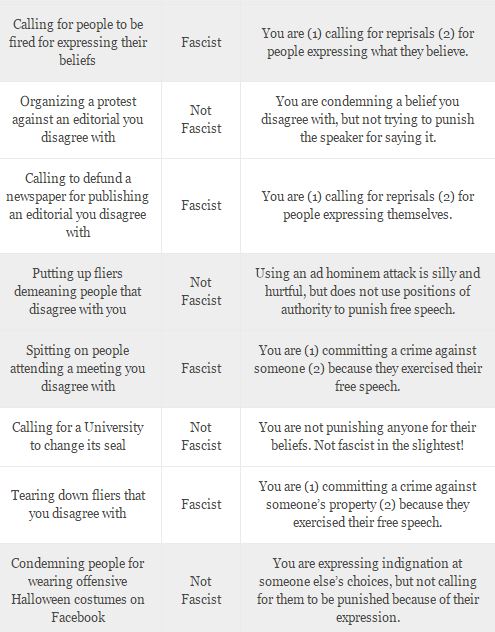 editor of Harvard Law Record, whom Barlow knows personally, about publishing similar pieces. Seeing what had happened to Barlow, however, two later returned and said that they no longer wanted to voice their opinions.
"A force won't stop unless something makes it stop. As long as campus protests see success using these tactics they will continue to use them," Barlow told The Fix. "We haven't had a conversation on campus about the fact that ad hominem attacks are bad, and I think they will continue for the foreseeable future."
At Harvard, a current point of contention is its law school's crest, which features sheaves of wheat drawn from the Royall family crest. Isaac Royall was a slave owner who left land in his will for Harvard College to sell and establish the first professorship in his name.
Students urging a revision of the seal covered places where it appeared on campus in black tape. A few weeks later, that same tape appeared again, this time over portraits of black professors at the law school. The incident is being investigated as a hate crime, and Dean Martha Minow created a committee to address a possible revision of the seal.
RELATED: Harvard vandalism likely hate-crime hoax, but school's 'racist' seal on chopping block, anyway
Barlow told The Fix that the controversy surrounding the seal has become so political that it is difficult to predict how the committee will decide.
Though Barlow said he "looks at each protest on its own terms," he emphasized that his "biggest concern is academic free speech." He said most students are sympathetic to the protests, "especially on a campus such as Harvard Law School, which definitely leans toward the left."
However, a number of students do disagree with the goal of the protests and the manner in which they are being conducted, yet they are unwilling to speak out because they fear social repercussions, he said.
And who can blame them after what happened to Barlow?
"Some people are afraid of being called a bigot, and are afraid to publicly sign something or put their thoughts in writing based on the campus climate," Barlow said. "People have told me in private that they aren't speaking out because they fear that any opinion contrary to that of the protestors would be labeled racist."