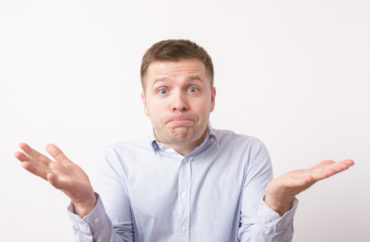 Also name Department of Education for not yanking their funds
Harvard University is going to trial next week over allegations that it discriminates against Asian-American applicants. A federal judge has already said there's scant evidence it ever seriously considered "race-neutral alternatives" until the eve of litigation.
It may be a taste of things to come.
Another group that fights race preferences has filed federal lawsuits against both the Harvard Law Review and the New York University Law Review, as well as their law schools, alleging race and sex discrimination in member and article selection.
Notably, they allege that faculty are suffering from these practices in two ways: because their submitted articles may be rejected on account of the faculty member's immutable traits, and they may be reviewed by the "less capable students" who secured their membership apart from academic merit.
Faculty, Alumni, and Students Opposed to Racial Preferences, a Texas-based nonprofit, doesn't identify its leaders, but its website is similar in format to that of Students for Fair Admissions, the plaintiff in next week's Harvard trial. FASORP did not answer a College Fix request for its leadership but said it's not associated with Edward Blum, who leads SFFA.
Membership on law reviews "until recently" was conditioned on grades and writing competitions, but the elite law reviews targeted in these lawsuits "in recent years" have preferred women, racial minorities (only those "underrepresented" for Harvard), "homosexuals, and transgendered people," both suits claim.
'Holistic' evaluation and a 'Diversity Committee'
The Harvard suit says its law review has used racial preferences for more than 20 years, and added sex preferences five years ago.
More than a third of its membership slots are chosen by unspecified "holistic" evaluation, but the review invites applicants to submit "aspects of their identity," including "racial or ethnic identity, physical disability status, gender identity, sexual orientation, and socioeconomic status." They can also explain identities that are not "fully captured" by the listed categories.
It also gives preferential treatment to women and minorities in selecting articles for publication, the suit claims. Harvard is ignoring its own nondiscrimination policy, as well as "the clear and unambiguous text of Title VI and Title IX," by allowing these practices.
The NYU suit is slightly different. It says the law review explicitly sets aside membership slots – nearly a quarter – for candidates chosen by a "Diversity Committee." It evaluates the "personal statements" required of all applicants, who must "clearly identify and discuss any personal characteristics, background, unique experiences, or qualifications" they consider relevant.
The committee itself, however, explicitly considers "race, ethnicity, gender, sexual orientation, national origin, religion, socio-economic background, ideological viewpoint, disability, and age" when filling these diversity slots. Applicants can also submit a résumé, which the review will use "to realize its commitment to staff diversity."
For article submissions, the NYU review confronts authors with a series of demographic boxes they are "invited" to check, including several for race, sexual orientation (including "other") and gender identity (including "neither" and "both"). This is not required by the platform provider, Scholastica, the suit notes.
The university and its law school are letting these practices continue in spite of the "clear and
unequivocal text of Title VI and Title IX." It also says the university is in violation of recent 2nd U.S. Circuit Court of Appeals' precedent on federal antidiscrimination law, by letting the review confer "preferences upon homosexuals and transgendered people."
Famed appellate judge called Harvard Law Review a 'laughingstock'
The suits identify multiple "injury in fact" conditions for FASORP members – which give the group legal standing – and not just those whose articles are rejected because of their immutable traits or their review by "less capable students."
The law reviews' policies also "diminish the prestige" of belonging to them, both suits claim: Being an alumnus is now "part of a politicized spoils system and no longer acts as a reliable signaling device for academic ability or achievement."
They cite the view of former 7th U.S. Circuit Court of Appeals judge Richard Posner, who currently teaches at the University of Chicago Law School, in his 1995 book Overcoming Law:
The Harvard Law Review, with its epicycles of affirmative action, is on the way to becoming a laughingstock.
Female or minority alumni of the law reviews have suffered because their membership is "now viewed with suspicion" and they'll struggle to "prove that they earned their law-review membership through academic merit" rather than "diversity set-asides" or "the largesse of the 'Diversity Committee.'"
The suits also name Education Secretary Betsy DeVos* for letting both universities receive federal funding while their law reviews violate Title VI and Title IX.
Bloomberg notes that the lawyer who filed the suits, Jonathan Mitchell, is the former solicitor general of Texas and President Trump's nominee to lead the Administrative Conference of the United States. The agency collects feedback from "expert representatives" to recommend improvements to administrative procedure and procedure.
Read the suits and Bloomberg report.
IMAGE: Koldunova Anna/Shutterstock
Like The College Fix on Facebook / Follow us on Twitter