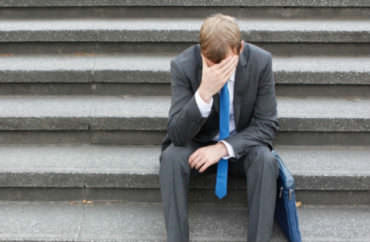 Waited until suit was imminent to seriously consider 'race-neutral alternatives'
It's a loss for Harvard University, but at least it doesn't have to explain to a jury why it consistently ranks Asian-American applicants low on personality traits and hid its own research on the subject.
U.S. District Judge Allison Burroughs rejected motions for summary judgment from both the university and Students for Fair Admissions, which is representing Asian-American applicants who claim the university unlawfully discriminated against them based on their race.
That means Burroughs herself will weigh the merits of each side's arguments in a bench trial starting Oct. 15, The Harvard Crimson reports:
"Whether SFFA may prove its intentional discrimination claim requires a close review of the conflicting expert testimony, the available documents, and the testimony of the Admissions Office employees in the context of a trial," Burroughs wrote in a Friday court order.

Burroughs also wrote that Harvard and SFFA's conflicting testimony and data analyses — much of which became public via court filings in June — left open the question of whether Harvard uses "racial balancing" to artificially determine the demographic breakdown of each incoming class, as SFFA alleges it does.

"SFFA and Harvard again present plausible but conflicting interpretations of the admissions data and testimonial evidence concerning whether Harvard uses a quota system," Burroughs wrote.
Brooklyn College Prof. KC Johnson, who closely follows culture-war litigation against colleges, noted Judge Burroughs has already dinged Harvard in one respect: for its apparent failure to consider "race-neutral alternatives" to its holistic system "in serious good faith," as required by Supreme Court precedent, before this lawsuit was imminent.
MORE: Harvard officials received training on 'use of race in admissions'
Perhaps the most interesting passage in judge's denial of summary judgment to both sides in Harvard admissions lawsuit: whether Harvard considered non-race-based alternatives between Grutter (2003) and the threat of a lawsuit (2014). pic.twitter.com/DzI8i44AQw

— KC Johnson (@kcjohnson9) September 28, 2018
Even as it has enjoyed support from other elite colleges that use so-called holistic admissions – under which it's easier to hide the "racial balancing" targeted by SFFA – Harvard has sustained heavy blows from the public-relations war.
It's trying to keep its history of anti-Semitism in admissions out of the trial. Asian-American groups accused it of complicity in the suicides of their youth who find their merit ignored in favor of less qualified applicants with the right skin color.
A group of "economists and econometrics scholars" threw their weight behind the statistical model used to find that Harvard's low personal ratings for Asian-American applicants can't be explained by non-racial factors.
And Harvard's attempts to keep relevant documents and processes secret has largely failed. It could get even worse as the Trump administration investigates the Ivy League school for the same alleged violations.
One of its few clear wins in recent years is preventing the election of candidates to its Board of Overseers who campaigned on transparency in admissions.
Read the Crimson article. The Friday order is here.
MORE: Economists approve statistical model that finds Harvard discriminates
MORE: Bombshell docs reveal Harvard discrimination tactics
MORE: College presidents say race-neutral admissions is anti-education
IMAGE: Happy Stock Photo/Shutterstock
Like The College Fix on Facebook / Follow us on Twitter