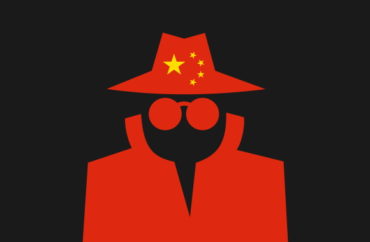 A trial of the former chair of Harvard University's chemistry and chemical biology department for allegedly lying about his ties to the Chinese government is set to begin in December, according to the Department of Justice.
The department alleges that unbeknownst to Harvard University, Charles Lieber, 61, had became a "strategic scientist" at the Wuhan University of Technology and later "a contractual participant in China's Thousand Talents Plan from at least 2012 through 2015."
In July 2020, Lieber was indicted by a Boston-based federal grand jury on two counts of filing false information on his income tax returns and another two counts of failing to file reports with the IRS regarding his overseas bank accounts. These were in addition to two previous counts of making false statements.
"Under the terms of Lieber's three-year Thousand Talents contract, WUT allegedly paid Lieber a salary of up to $50,000 per month, living expenses of up to $150,000 and awarded him more than $1.5 million to establish a research lab at WUT," the department said.
All total, Lieber faces six felony counts.
Lieber has filed a motion to suppress statements he made after his arrest, alleging federal agents "ignored the invocation of his right to an attorney by proceeding with the questioning after he requested an attorney."
But his motion was rejected by U.S. District Judge Rya W. Zobel, who ruled that Lieber's statement that "I guess I think probably I should have ah, an attorney" was not "sufficiently unambiguous to constitute an invocation of his right to counsel."
While facing criminal charges, Lieber, who has maintained his innocence, is also fighting a life-threatening advanced form of lymphoma, leading him to ask for an expedient trial.
"He is fighting for his life while also fighting the government," Lieber's attorney, Marc Mukasey said in a statement earlier this year. "He is eager to show the world at trial how the government has it wrong."
Lieber has also filed a lawsuit against Harvard, alleging the school is required to pay for his criminal defense.
Read more here.
MORE: Harvard professor indicted for lying about ties to China
IMAGE: M_Sur/Shutterstock
Like The College Fix on Facebook / Follow us on Twitter