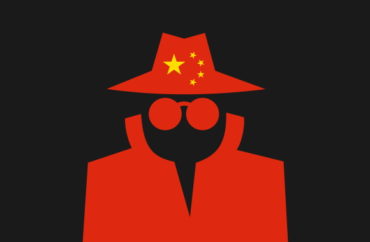 DOJ: Failed to report income received from Wuhan University of Technology
The feds continue to pile on charges against the former chair of Harvard University's chemistry and chemical biology department, Charles Lieber, who they accuse of being a paid spy for China.
On Tuesday he was was indicted by a Boston-based federal grand jury on two counts of filing false information on his income tax returns and another two counts of failing to file reports with the IRS regarding his overseas bank accounts, the Department of Justice stated in a news release.
The charges come just one month after the Harvard chemist was indicted for allegedly making false statements denying his involvement with a nefarious talent recruitment program sponsored by the communist Chinese government.
#BREAKING: Dr. Charles Lieber, former Chair of Harvard University's Chemistry and Chemical Biology Department, charged w/ tax offenses for failing to report income he received from Wuhan University of Technology in Wuhan, China https://t.co/SXr97BcQMm

— U.S. Attorney MA (@DMAnews1) July 28, 2020
The department alleges that unbeknownst to Harvard University, Lieber, 61, had became a "strategic scientist" at the Wuhan University of Technology and later "a contractual participant in China's Thousand Talents Plan from at least 2012 through 2015."
Harvard University's media affairs division did not immediately respond to a request for comment Tuesday from The College Fix. 
"Under the terms of Lieber's three-year Thousand Talents contract, WUT allegedly paid Lieber a salary of up to $50,000 per month, living expenses of up to $150,000 and awarded him more than $1.5 million to establish a research lab at WUT," the department stated.
Earlier this month, FBI Director Christopher Wray gave a speech that called out China's spy program.
"Through talent recruitment programs like the Thousand Talents Program I mentioned a moment ago, China pays scientists at American universities to secretly bring our knowledge and innovation back to China—including valuable, federally funded research," Wray said.
"To put it bluntly, this means American taxpayers are effectively footing the bill for China's own technological development. China then leverages its ill-gotten gains to undercut U.S. research institutions and companies, blunting our nation's advancement and costing American jobs. And we are seeing more and more of these cases," he said.
Read the full FBI statement on Lieber here.
MORE: Federal prosecutors call Harvard professor an undercover Chinese agent
IMAGE: M-SUR / Shutterstock
Like The College Fix on Facebook / Follow us on Twitter