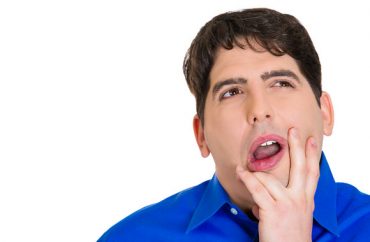 He wants to limit the number of 'clicks' they receive
A Harvard professor recently refused in a paper to cite the conservative scholars he was criticizing, claiming that he did not want to direct Internet traffic toward their websites.
In a paper titled "Epistemic Closure and the Schechter Case," Harvard law professor Mark Tushnet criticized the arguments of writer Amity Shlaes and South Texas College of Law Professor Josh Blackman, claiming that their earlier criticism of one of Tushnet's arguments were "largely mistaken" and "undertheorized." But when writing of the two conservative figures, Tushnet included a surprising footnote.
"I don't provide citations/links to their responses because I want to limit the number of 'clicks' the responses get. Interested readers will know how to search for the responses on their own," Tushnet writes in a footnote on the first page.
Refusing to link to sources has been a common tactic of online partisans in the past. Some websites have even allowed users to re-route links through a special server so that the target website does not receive a boost in traffic.
Tushnet does not specify in the paper why exactly he was reluctant to link to the sources he cited.
Remarking on the citation omission, William and Mary law professor Nathan Oman wrote on Twitter: "So in an essay on the vices of epistemic closure Tushnet's stated reason for refusing to drop a cite is to limit the extent to which his critique might breach the epistemic closure of his readers."
MORE: Professor prohibits students from citing Fox News
IMAGE: pathdoc / Shutterstock.com
Like The College Fix on Facebook / Follow us on Twitter