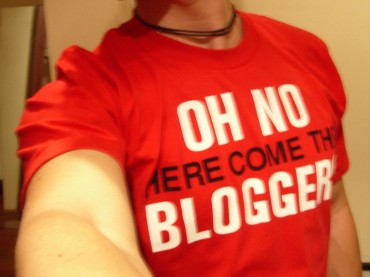 The Digital Media Law Project at Harvard's Berkman Center for Internet & Society said it's shutting down and spinning off its initiatives.
It started in 2007 as the "Citizen Media Law Project" to help bloggers and "citizen journalists" with legal issues that traditional news organizations have reams of lawyers to handle – defamation, privacy, copyright claims, website policies and such.
CMLP, which started with legal guides and tracking threats to online speech (even an IRS project), expanded to connecting clients with pro bono attorneys. If you accused a professor of wrongdoing on the Internet and that professor sued you, this group could help you with a defense.
As it came to serve more professional journalists who were independent of traditional media outlets (that describes The College Fix staff), and not just bloggers, it became the Digital Media Law Project. And now it's giving "permanent homes" to its initiatives:
Some of our services – most notably our Legal Guide and Threats Database, along with our collection of research studies – will remain at the Berkman Center, reintegrated into the Cyberlaw Clinic where they will benefit from the support of law students and serve not only as an important resource for the public but as a tool to train young attorneys about legal issues vital to online communication. … 

The Online Media Legal Network will find a new home outside of the Berkman Center with a non-profit organization that shares the DMLP's commitment to providing legal services to online media (we have a very exciting prospect lined up, but it's a bit early to report).
Read the group's full explanation of its history and where it's going here.
Like The College Fix on Facebook / Follow us on Twitter
IMAGE: Brett L./Flickr