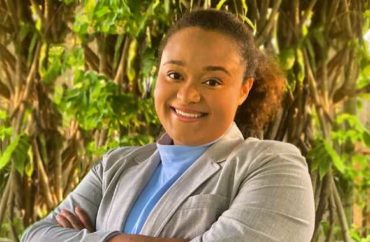 'All are welcome at HCFA [Harvard College Faith and Action],' co-president said
Harvard Undergraduate Association co-president LyLena Estabine drew backlash and at least one public recall request after she defended Harvard College Faith and Action, a campus Christian group, as reported September 9 by The Harvard Crimson.
Controversy began when a leader of Harvard College Faith and Action promoted a group worship event on an unmoderated dorm email list. Dorm resident Sarika Chawla replied all to the invitation and called HCFA "homophobic," prompting Estabine (pictured) to "reject allegations that the group actively discriminates against LGBTQ+ students," according to The Crimson.
The Harvard Office of Student Life had placed the group on a one-year "administrative probation" after it pressured a female student leader to resign in September following her decision to date a woman, according to a February 2018 article in The Crimson.
"I personally do not tolerate homophobia or discrimination of any kind," Estabine stated in the email chain. "The bottom line: all are welcome at HCFA Doxa, Bible Course, and all other Events, regardless of their sexual orientation, race, or religious identity. Always. Guaranteed by me and the College."
In another response to the email chain, Chawla suggested that Estabine might be recalled.
"Someone who is a leader within a homophobic or any sort of discriminatory organization like HCFA, and who continues to defend it and assert that there's no discrimination present when there clearly is, should not be in such a position of power," Chawla told The Crimson in an interview.
Other students quoted by The Crimson said they were "irritated" by Estabine's email and that HCFA is "disingenuous" about what it believes.
"I think it is unfair to them and to Harvard College as a whole to conflate my own personal religious sexual framework with the functionality of our new student government, which has been in full effect for less than two weeks," Estabine told The Crimson in response.
Harvard Undergraduate Association co-president Travis stated that he does not believe Estabine "has done anything to warrant a recall," according to The Crimson.
MORE: Harvard paper dedicates regular column to 'existential threat' of 'Christian Nationalism'
IMAGE: lylenaestabine/Instagram
Like The College Fix on Facebook / Follow us on Twitter