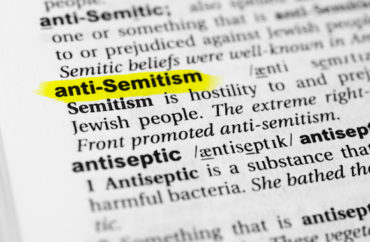 Gives 'Palestine Solidarity Committee' over $2,000
The student government at Harvard University recently allocated a substantial amount of funding to bankroll an event called "Israeli Apartheid Week," an observance meant to "raise awareness of Israel's treatment of Palestinians."
The funding, granted by the school's Undergraduate Student Council and distributed to the campus's Palestine Solidarity Committee, "passed 21-13-4 and drew money from the UC's Grant for an Open Harvard College, which subsidizes student initiatives that address one of the UC's indicated 'compelling interests'," The Harvard Crimson reports.
Those interests for this year include "mental health, race, culture, and faith relations, sexual assault and harassment prevention, social spaces, and financial accessibility." According to one student representative, the event falls under the "race relations" category.
The funding of the event received some pushback from the campus community, The Crimson reports:
Multiple Jewish students said the event makes them feel uncomfortable because some of the speakers invited to the week's events have previously endorsed violence against Israeli civilians.

"One of the speakers that is slated to come, Omar Barghouti, has said that he supports the euthanasia of Zionism," Gabriel Dardik '21 said. "Really, it makes me feel unsafe that this kind of person could come here."

[Palestinian Solidarity Committee] supporters said Harvard Hillel has also brought speakers to campus who contributed to military operations against Palestinian civilians.

"We can't have a conversation about this if we are consistently obfuscating the facts of the situation, which is also, by the way, that Hillel has consistently hosted members of the Israeli military who have led operations that kill Palestinian civilians," Anwar Omeish '19 said.
The Crimson reports that the funding is only meant to cover "the venue, food, and decorations" of the event. Funding requests for "speaker honorarium, accommodations, and travel assistance" were turned down.
MORE: Anti-Israel group says university is supporting 'apartheid'
IMAGE: Lobroart / Shutterstock.com
Like The College Fix on Facebook / Follow us on Twitter