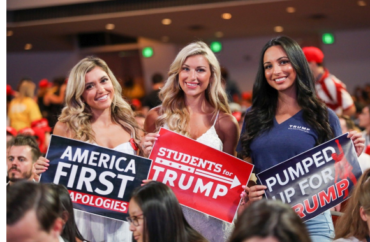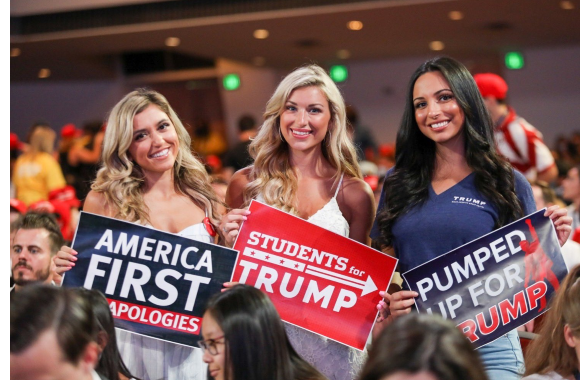 Endorsement disregards student safety, the editors argue
The student paper at Harvard University has a message not only for the Ivy League institution's College Republican chapter but by extension all supporters of President Donald Trump: Supporting Trump is the same as supporting white supremacy.
The editorial board of The Harvard Crimson wrote that message in an opinion piece published today after the school's College Republican chapter came out in support of President Trump. The conservative student group reversed a stance taken by its members in 2016 to not endorse Trump, the first time the group had not endorsed the Republican nominee in the club's 128-year history.
"Not only is it impossible to separate an endorsement of Trump from tacit approval of white supremacy," the paper's editors wrote, "it's impossible not to see this endorsement as a provocation that willfully belittles other students' identity and disregards their safety."
"At a time when a Harvard instructor is being credibly accused of defending neo-Nazi groups like Identity Evropa, the Republican Club's endorsement serves as a further reminder that our campus is not devoid of those who engage white supremacy," the board argued, in reference to an instructor, David Kane, who allegedly wrote racist posts on a blog.
It even criticized the College Republicans for disrupting a narrative about "reasonable" Republicans (presumably meaning Republicans who refuse to support President Trump's re-election).
MORE: Harvard student government sides with slave descendants against school
"The Harvard Republican Club's 2020 endorsement challenges the narrative of the 'reasonable' Republicans," the board wrote, "perhaps most obviously young ones, who are educated at liberal institutions — are turning against the president in disdain."
It does not portend well for critics of Trump's style of politics, the editors wrote.
"As young elites make peace with and even come to embrace his style and politics, an important, scary truth emerges: the Republican Party's Trumpian elements will continue long after he does."
The editorial criticized the debated claim that President Trump failed to denounce white supremacists in last week's presidential debate with Joe Biden.
It also accused him of "gassing peaceful protesters" in June to take a photo in front of a church across the street from the White House. Park Police said that they never used tear gas and that some protesters were launching projectiles.
In 2016, the College Republican group at Harvard called then-candidate Trump a "threat to the survival of the Republic" and said he had "flirtations with fascism," according to the Crimson.
Now, the College Republicans have come out in support of President Trump.
"Our conservative and Republican convictions compel us to endorse candidates that will fight for an enduring moral order, protect Americans traditions, and prize careful prudence in all decisions for the betterment of Americans," the group said on Facebook.
Its September 29 statement praised Trump for taking on terrorist group ISIS, stimulating the economy to achieve low unemployment rates across the board and for supporting the Second Amendment, among other accomplishments. It also listed several areas of concern that the College Republicans hope Trump will address in his second term.
"[I]t is our sincere hope that whoever holds the White House going forward will succeed in championing truth, reason, and simply doing what is right for the nation," the Harvard GOP said.
MORE: Petition demands Dartmouth College punish conservative student paper
IMAGE: Students for Trump/Twitter
Like The College Fix on Facebook / Follow us on Twitter