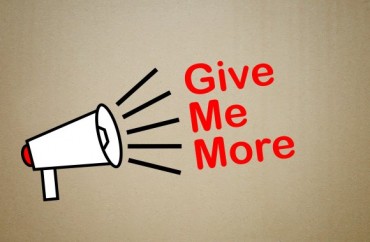 UPDATED
Approximately 50 students occupied Harvard's University Hall on Monday to protest a professor's denial of tenure, and to demand implementation of an ethnic studies program.
Romance Languages and Literatures Professor Lorgia García Peña's tenure was denied last Wednesday, according to a letter signed by "200 students and 30 student groups."
The Crimson reports the letter calls on university officials to reverse that tenure decision, for the release of correspondence regarding the decision, and for "an investigation into García Peña's case for 'procedural errors, prejudice, and discrimination.'"
The letter "connects" García Peña's tenure situation to two cases: one involving a note denigrating the professor's ethnicity, and another in which some of García Peña's students were involved in hanging an art display where Harvard Police allegedly overreacted in response.
In the former incident, The Crimson does not identity García Peña by name in its report, nor is any resolution of the matter noted. In the latter, a university report concluded Harvard Police had "no malicious intent" when they responded to a call about artwork hung on a construction fence. Nevertheless, various Harvard parties dubbed the cops' reaction as "racist" and "deeply upsetting."
The open letter also calls on administrators to "increase transparency in the tenure review process for all faculty, providing more lines of accountability and greater consideration of the ways in which faculty have contributed to supporting underrepresented students on campus."

The ultimate decision to tenure a faculty member rests with the University President, and tenure review committees do not generally release public information about tenure cases.

Last spring, students launched a letter writing campaign in support of García Peña's tenure bid, citing her mentorship of Latinx students on campus. …

Protesters occupied the lobby of University Hall for 48 minutes to correspond with the 48 years that students have been pushing for the establishment of a formalized ethnic studies program.

The open letter called on Harvard to establish an Ethnic Studies department offering Ph.D.s in Ethnic Studies and concentrations and secondary fields in Native American and Indigenous Studies, Latinx Studies, Asian American Studies, Muslim American Studies, and Comparative Race and Ethnic Studies. The students also demanded the University establish an Ethnic Studies research center.
Students also noted that some potential candidates for Harvard's ethnic studies programs "'demonstrated intent' to withdraw from consideration in solidarity with García Peña."
UPDATE: A protester stood silently at a Tuesday Arts and Sciences faculty meeting holding a sign which read "You have 24 hours" — that is, to comply with activists' demands. There was no indication of what would happen if the deadline is not met.
MORE: Report: Harvard cops had no 'malicious intent' with 'students of color'
IMAGE: dzaky murad / Shutterstock.com
Like The College Fix on Facebook / Follow us on Twitter