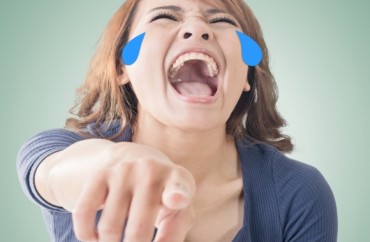 A report commissioned by Harvard University Faculty of Arts and Sciences Dean Claudine Gay throws cold water on yet another instance of campus racial grievance mongering.
According to The Crimson, students in (allegedly) Lorgia García Peña's SPANSH 126 "Performing Latinidad" class went out to put up an art exhibit in Harvard Yard on October 24.
Harvard Police showed up as the students were hanging paper cut-outs on a construction fence.
Shortly thereafter, several faculty sent a letter accusing the police of creating a "gratuitous atmosphere of intimidation and mistrust." History professor Kirsten A. Weld sent her own letter noting the incident was "deeply upsetting to students and course staff" and "fully unnecessary."
And it kept snowballing: The Graduate School of Arts and Sciences Latinx Student Association created a petition in which it called the encounter "one of several racist incidents in recent months." It also made several demands.
"This incident requires us to think critically and respond to otherwise normalized racist, sexist, and classist acts against faculty and students of color," the petition says. "Such acts enable the perpetuation of violence against marginalized members of our community."
The demands included an "in-class apology" by Harvard administrators to the affected students, and "creation and execution of a training plan to address HUPD's incompetence when dealing with biased reports on Harvard students and faculty of color."
However, reality soon came crashing down:
The letter and petition alleged that a Harvard affiliate had decided to call HUPD after seeing several students of color prepare the class art installation outside Houghton.

But the report rejects this allegation. A construction manager at Houghton who is unaffiliated with the University was the first person to note the students' activity, according to the report. The construction manager called his Harvard-affiliated project managers — not HUPD, the report states. One of the project managers contacted Harvard Operations and Security who then contacted the Houghton Building Manager to report "a possible protest or demonstration."

The building manager then called HUPD without ever seeing the students, according to the report. Neither the race nor the ethnicity of the students were mentioned, per a transcript of the call included in the report.

HUPD spokesperson Steven G. Catalano wrote in an emailed statement that HUPD "routinely responds to these types of phone calls."
The report does note the faculty member (allegedly García Peña) felt the students' ethnicity played a role in the police being called. And, though there was no malicious or racist intent on the part of cops, the report points out the students "were upset" and "felt very hurtful."
It adds that Harvard "standard operating procedures are not adequate" with regard to "innovative activities" like the art exhibit.
MORE: Harvard immigration activists don't understand journalism
MORE: New Harvard policy may require 'moderators' for 'controversial' speakers
IMAGE: Shutterstock.com
Like The College Fix on Facebook / Follow us on Twitter