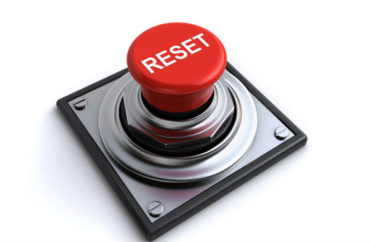 Sex-based discrimination for belonging to a single-sex club
When the Supreme Court legislated a new meaning for "sex" in its recent 6-3 decision on sex discrimination in employment, originalists weren't the only ones wailing.
Harvard's lawyers read the decision and concluded the Ivy League university couldn't punish members of single-sex student organizations, a regime it finalized more than two years ago, without violating the new precedent.
It was already facing federal and state lawsuits alleging violations of Massachusetts and U.S. Constitutions, Title IX and state civil rights law. Harvard suffered a setback in the federal suit last summer, with a judge saying it may have committed "gender stereotyping."
Harvard President Lawrence Bacow told the community Monday that the high court's "reasoning" in the Bostock ruling, which said sexual orientation and gender identity were inevitably implicated by "sex," spelled doom for Harvard in the federal suit, according to The Harvard Crimson.
"In essence," Bacow wrote, U.S. District Judge Nathaniel Gorton had accepted the argument by the fraternities that Harvard's so-called policy on social groups was "an instance of discrimination based on sex" even though Harvard claimed it was "adopted to counteract discrimination based on sex."
Administrators concluded after the Supreme Court ruling that Harvard would be "legally barred from further enforcing the policy," he said.
The Boston Globe reports that Judge Gorton had cited an appeals court decision that the Supreme Court then affirmed in Bostock. The plaintiffs filed a motion Monday arguing that the high court ruling invalidated Harvard's policy:
Harvard's Sanctions Policy unquestionably constitutes unlawful per se disparate treatment (Count I) and associational sex discrimination (Count II) in violation of Title IX. …

Just like an employer's policy of firing homosexual or transgender employees, Harvard's Policy "intentionally singles out [a student] to [punish] based in part on the [student's] sex, and the affected [student's] sex is a but-for cause of his [punishment]." Like the employer's discriminatory policy, "it is impossible to discriminate against a person for being [in a single-sex organization] without discriminating against that individual based on sex."
MORE: Judge rules Harvard sanctions on single-sex clubs may violate Title IX
In other words, as Gorton had said, Harvard imposed its own stereotypes about how men and women should act when it punished students for associating with their own sex.
Harvard had banned members of single-sex groups from serving in leadership positions in recognized student organizations, holding athletic captaincies, and receiving endorsements for prestigious scholarships including the Mitchell and Rhodes.
One group of students couldn't survive long enough to enjoy Harvard's comeuppance: sororities.
Gorton dismissed them from the litigation last summer because they had already shuttered in response to Harvard's policy, and thus lacked standing to sue. Without the resources and history of the all-male clubs, they found it impossible to continue operating under Harvard's threats. Some went coed.
The National Panhellenic Conference and North American Interfraternity Conference released a joint statement Monday demanding that Harvard "stop discriminating against its students on the basis of sex, immediately."
The policy has "done enough harm already," they wrote: "It has decimated Harvard women's groups and created a culture of fear and distrust." Harvard's abrupt reversal "is nothing short of an admission that their policy was misguided and openly discriminatory based on sex."
In reality, Harvard admitted no such wrongdoing in its announcement. Bacow told students the university was "fairer and better when a student's gender does not stand as a barrier to social opportunities." (Tell that to the women who lost opportunities because the sororities shuttered.)
Dean of the College Rakesh Khurana, the architect of the social group policy, said separately that students should voluntarily avoid single-sex clubs, because "gender discrimination undermines our community's values."
MORE: Harvard cons anti-rape activists to push through anti-women rules
MORE: Harvard task force wants to eradicate all private social groups
IMAGE: dslaven/Shutterstock
Like The College Fix on Facebook / Follow us on Twitter