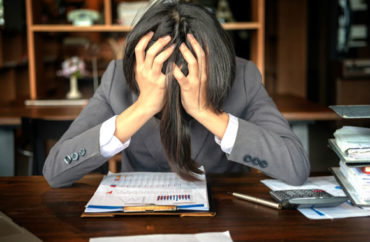 Dean threatened to 'expel undergraduates' who joined all-male clubs?
Did Rakesh Khurana seriously think Harvard could avoid litigation for blatantly violating its students' freedom of association?
Making them second-class members of the community, banning them from leadership roles and letters of recommendation, simply because they choose to affiliate with their own sex in private, off-campus organizations?
The dean of Harvard College – and architect of its year-old blacklist of fraternities, sororities and final clubs – "seemed confident Harvard would not face a lawsuit over the penalties" as recently as October, The Harvard Crimson reports. Perhaps it's because the lawsuit was predicted to be filed this summer.
He may be even more surprised that the Ivy League school was hit with two lawsuits Monday, filed by different sets of plaintiffs in different venues, challenging the penalties on single-sex social groups under the federal and state Constitutions as well as Title IX and Massachusetts civil rights law.
The federal lawsuit was filed by the national organizations for Kappa Alpha Theta, Kappa Kappa Gamma, Sigma Chi and Sigma Alpha Epsilon, as well as Harvard's chapter of Sigma Alpha Epsilon.
The plaintiffs also include "three current Harvard students who are also members of all-male social clubs," according to the Crimson. (They asked the U.S. District Court in Boston to let them proceed under pseudonyms to avoid "harassment and threats" from the public and "retribution" from Harvard.)
It begins with a doozy:
Through a new student-conduct policy that punishes undergraduates who join single-sex social organizations, Harvard succeeded, perversely, in eliminating nearly every women's social organization previously available to female students at Harvard. … [W]omen and their former all-female social clubs have suffered the most. More women than men belonged to single-sex social organizations. More women than men lost access to places they once called their own.
MORE: Harvard cons anti-rape activists to push through anti-women rules
The state lawsuit is far shorter and has fewer plaintiffs: Alpha Phi and its Harvard chapter, the last sorority to cave to Harvard's threats, as well as Delta Gamma's national organization.
It blasts Harvard for functionally privileging men because most of their organizations "remain open," better equipped to fight back against Harvard's threats than the women's organizations, whose members "now have limited access" to the same experiences as men.
Harvard's predictable claim that it can do whatever it wants as a private college is bunk, the state plaintiffs argue:
Harvard has a special role within the Commonwealth of Massachusetts: Founded by the General Court of the Massachusetts Bay Colony in 1636, Harvard has its rights and status enshrined in chapter 5 of the Massachusetts Constitution. However, by its recent actions, Harvard has breached the very Constitution under which it purports to operate [specifically, articles 1 and 19 of the amended Declaration of Rights].
Harvard imposes sex stereotypes: Not fit for '21st century' if you join a club
The Crimson notes that both suits emphasize the "strong-arm tactics" Harvard used to force the single-sex groups to go coed or gender-neutral.
The state suit cites several incidents, "some of them previously unreported," including Khurana's alleged threat to the graduate leaders of male clubs to "expel undergraduates" who chose to join them.
Another official, Associate Dean of Student Engagement Alexander Miller, "made veiled threats" generally and "screamed at a student regarding an aspect of a social organization's transition" in one incident.
The federal suit alleges administrators used "stereotypes of men and women to justify the sanctions," including that members of all-male groups "are likely to engage in sexual violence and bigotry" and women only join female groups "to deal with exclusion from all-male clubs," according to the Crimson. (Harvard belatedly changed its rationale for the sanctions, from sexual assault prevention to general inclusivity.)
An administrator allegedly told sorority members a few months after the threats began that sororities have "no value" at Harvard. The administration explicitly portrayed those who joined single-sex clubs as "at odds with the aspirations of the 21st century society."
MORE: Harvard task force wants to eradicate all private social groups
The Foundation for Individual Rights in Education cheered the two lawsuits, which followed the civil liberties group's early campaign to pressure Harvard to reverse the planned sanctions.
In a blog post Monday, FIRE said Harvard has imposed "official discrimination against members of its community for their supposedly unsavory associations" three times in less than a century. (The first two: an anti-gay court and McCarthyism against suspected communists.)
There's not even a way for students accused of belonging to a single-sex club to disprove Harvard's claims, FIRE said: "After all, how do you demonstrate that you are not a member of an organization whose membership rolls are not available to the people making that decision?"
With these lawsuits, "some actual, non-secret courts will get a chance to weigh in on these obvious injustices and determine whether such discrimination is acceptable, even at a private university like Harvard," the group said. (Though FIRE co-founder Harvey Silverglate is one of the lawyers suing Harvard, FIRE said it's in his personal capacity and the group didn't have "prior notice of the substance of the case or its filing today.")
For a much deeper dive into the litigation, visit the plaintiffs' website Stand Up to Harvard.
MORE: Harvard wins its war on women, killing last sorority
IMAGE: jakkapant turasen/Shutterstock
Like The College Fix on Facebook / Follow us on Twitter