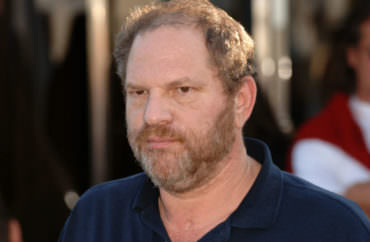 Universities have no trouble expressing moral outrage when they don't have to give back money.
But it's a real head-scratcher why Harvard University gave a now-disgraced white Hollywood producer a medal for "contributions to African and African-American culture" in the first place.
The five professors in the Ivy League school's Hutchins Center for African and African American Research voted to rescind the W.E.B. Du Bois medal they had bestowed on Harvey Weinstein just three years ago, The Harvard Crimson reports:
"We stand with the women who have courageously come forward to fight for themselves and indeed for all of those who have experienced similar abuse," the group wrote in a statement.
The professors aren't saying anything more, so it's not clear how much research they did into Weinstein – whose alleged groping, flashing, massage-requesting and sexual extortion of young actresses and models have been called the worst-kept secret in Hollywood – before giving him the prestigious medal.
MORE: Rutgers won't give back $100,000 Weinstein donation
The producer of such celebrated films as "Shakespeare in Love" and "Pulp Fiction" was the only 2014 medal recipient who was not black, according to the Crimson's report then. Other recipients included Oprah Winfrey, Maya Angelou and two fellow Hollywood luminaries, TV producer Shonda Rhimes and filmmaker Steve McQueen.
Though seemingly unrelated to African American research, Weinstein had a "special arrangement" with Harvard's American Repertory Theater, according to the Crimson: He provided funding to develop the musical "Finding Neverland," which debuted a few months before the honors were announced. The artistic director of the theater introduced Weinstein when he received the Du Bois medal.
A year after he received the medal, he also steered $600,000 to the theater through his chairmanship of an AIDS relief organization's gala auction, according to the Crimson.
If the theater is giving back the money, it's not saying.
MORE: Distributor of campus rape documentary paid years of harassment hush money
IMAGE: Featureflash Photo Agency/Shutterstock
Like The College Fix on Facebook / Follow us on Twitter