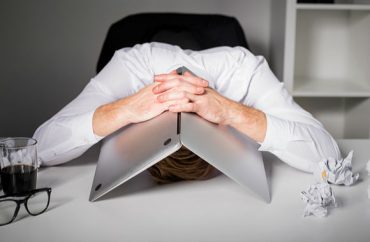 'Never implemented'
When the Trump administration released a sloppy executive order in January that banned people with valid visas and green cards from entering the U.S., the entirely avoidable result was chaos at airports and arbitrary decisions by on-the-ground officials who couldn't parse the order.
Harvard University is no smarter than the Trump administration.
Its year-plus debate about punishing or banning private social groups – in the name of ending sexual assault, or combating "elitism," or some other short-lived fiction yet to be determined – has been so confusing that university officials implemented a policy that's still being developed.
The Harvard Crimson reports that the Office of Student Life created and rolled out an "online affirmation" that requires undergraduates to "certify they were not members of single-gender social groups before registering as leaders of student organizations":
Titled "Single-Gender Social Organization Certification" and labeled "REQUIRED," the document asked students to check a box certifying they "understand the contents of this policy" and are not "member[s] of a single-gender social organization," according to a copy of the affirmation obtained by The Crimson.
MORE: Harvard is ready to blacklist 1 in 4 students
That online affirmation was quickly pulled offline, however. Why? Office staff learned "the penalties might be revised":
"As part of its internal administrative processes, the College developed a draft certification form," [Assistant Dean of Student Life Alex] Miller wrote in an emailed statement. "The draft form… was initially proposed in 2016 for consideration, but never implemented."
Sounds like a travel ban-worthy screwup. What happened?
You'll recall the original policy slated to take effect with this fall's freshmen class – developed with no input from faculty – imposed sanctions on students who were members of single-sex organizations such as final clubs.
They were to be banned from leadership positions, athletic captaincies and prestigious postgraduate fellowships.
In other words: a direct attack on the freedom of association of Harvard students, a quarter of whom belong to these prohibited private organizations, with a suggested enforcement mechanism of peer-on-peer tattling.
MORE: Harvard orders students to spy on each other
But the administration has been fearful of a faculty vote that would formally frown upon or even challenge the procedural validity of the single-sex sanctions. That's why officials have periodically assured faculty that the policy and its sanctions weren't really final (and then rigged the review process).
Now that the review committee that was supposed to temper the single-sex sanctions has actually expanded them to Soviet proportions – possible expulsion for belonging to any private social group – both students and mid-level administrators are confused as hell. The Crimson reports:
Of roughly two dozen first year students walking to eat lunch in Annenberg Tuesday, all said they were unsure of the policy's current status. Some appeared to mix up the original penalties with the proposed social group ban.
As usual, Harvard College Dean Rakesh Khurana is trampling on shared governance and simply declaring what is right and proper and what is wrong and banned.
In his welcome email to new students two weeks ago, according to the Crimson, Khurana "explained the social group penalties and invited students to contact the Office of Student Life if they had additional questions."
MORE: Harvard profs fight back against ban on private social groups
That's not the best idea, considering that the Office of Student Life doesn't seem to be on the same page as Khurana.
The dean's stated interpretations may also conveniently change when professors get another chance in September to personally confront the administration about usurping their historic role in student-conduct policy development.
To continue evading the embarrassing faculty vote he's been expertly forestalling for months, at that time Khurana will pretend he gives a fig about faculty input and hasn't already done an end-run around them.
There's a better way for students to have certainty about which associations will get them blacklisted or expelled, however.
They can ignore Khurana entirely and throw their weight behind faculty who are working to nullify Harvard's war on free association.
MORE: Harvard task force wants to eradicate all private social groups
Like The College Fix on Facebook / Follow us on Twitter
IMAGE: Kaspars Grinvalds/Shutterstock