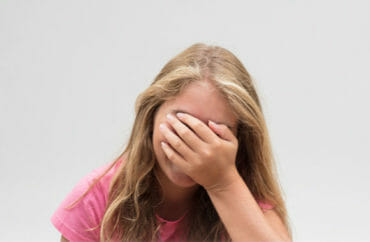 Remember late last month when the Harvard University group Act on a Dream blasted the student paper, The Crimson, for daring to ask Immigration and Customs Enforcement for a comment regarding a campus controversy?
Act on a Dream had alleged The Crimson "endangers undocumented students on campus" and essentially "tips off" the agency by reaching out for a comment.
Now, The Crimson reports, the Harvard Undergraduate Council has passed a statement supporting Act on a Dream's "concerns" about the paper, and offered proposals on making the paper's reporting "more transparent."
"The Undergraduate Council stands in solidarity with the concerns of Act on a Dream, undocumented students, and other marginalized individuals on campus," the statement reads. "It is necessary for the Undergraduate Council to acknowledge the concerns raised by numerous groups and students on campus over the past few weeks and to recognize the validity of their expressed fear and feelings of unsafety."
The vote to approve the statement was close: 15 to 13 with four abstentions.
Members of several campus groups including Act on a Dream and the Harvard College Democrats have instructed their members not to speak to The Crimson unless it changes its policies. …

Oak Yard Representative Ethan J. Johnstone '23 and Currier House Representative Fernando Urbina '22 sponsored the council's legislation. Seven freshman Yard representatives signed on as co-sponsors.

Johnstone said he and Urbina wrote the legislation in response to student requests for a UC statement in support of undocumented students.

"We think it's really important that we amplify student voices on campus, especially those that are often marginalized," Johnstone said. "We're not attacking The Crimson at the same time. We just think they need to come together and come up with a sensible solution."

Urbina said at the meeting that the council's statement is not a call to boycott The Crimson.
Dissenting Council members said the vote could be viewed as an attempt at censorship.
Crimson President Kristine Guillaume responded with what should be obvious:
"Fundamental journalistic values obligate The Crimson to allow all subjects of a story a chance to comment. This policy demonstrates a commitment to ensuring that the individuals and institutions we write about have an opportunity to respond to criticisms in order to ensure a fair and unbiased story."
MORE: Harvard activists furious student newspaper asked ICE for comment
MORE: Harvard immigration activists don't get basic journalism
IMAGE: Giulio Fornasar / Shutterstock.com
Like The College Fix on Facebook / Follow us on Twitter