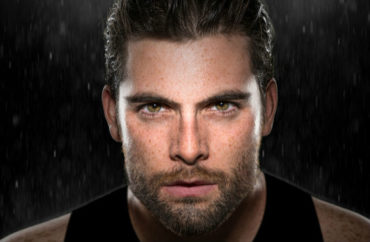 UPDATED
Provides 'significant assistance' to American Psychological Association
An activist who prompted a federal investigation of Yale University for anti-male bias has a new Ivy League target.
Kursat Christoff Pekgoz filed a Title IX complaint against Harvard University for its partnership with the American Psychological Association, saying it creates a toxic environment for male students.
The APA issued "guidelines" in August describing "traditional masculinity" as harmful, but didn't widely publicize them until earlier this month. Pekgoz, a provost's fellow in the Department of English at the University of Southern California, claims Harvard's association with the organization violates Title IX in light of the APA's report.
Harvard's Clinical Psychology Program is accredited by APA, all clinicians in the program receive APA training, and all of Harvard's staff psychologists and counselors use APA guidelines, according to the complaint. The university loans space on campus and its website to the APA as well. These ties demonstrate Harvard is providing "significant assistance" to the association.
The university's endorsement of these guidelines "creates a hostile environment against men," said the complaint, filed Tuesday with the U.S. Department of Education's Office for Civil Rights.
In addition to Pekgoz, attorney James Preston and John Davis of the Perses Institute are listed as complainants. Pekgoz told The College Fix that if necessary, Preston would also file litigation against Harvard in support of the Title IX complaint.
Shortly before this article was published, Pekgoz told The Fix he had learned that Preston may not be currently licensed as an attorney. (The complaint says Preston is "admitted District of Columbia" and gives his license number.) Pekgoz said he would remove Preston's name from the complaint if he didn't get verification of the lawyer's status.
In an email to The Fix Thursday, Davis said Preston was "a member in good standing of the DC Bar and that is a matter of public record."
Title IX complaint says Har… by on Scribd
'No reasonable male person would seek counseling' at Harvard under guidelines
The guidelines claim that "traditional masculinity ideology" has been shown to "limit males' psychological development, constrain their behavior, result in gender role strain and gender role conflict, and negatively influence mental and physical health."
Since the APA has classified traditional masculinity as a form of mental illness, and Harvard sponsors the association, it will lead to a discriminatory environment for men at Harvard who exhibit traits aligned with traditional masculinity, the complaint argues. (It refers incorrectly to the "American Psychology Association" throughout the filing.)
Pekgoz alleges that Harvard "discourages men from seeking counseling services" by using the APA guidelines: "No reasonable male person would seek counseling at a clinic where his sexual identity is considered to be a form of mental illness (or a driving factor for mental illness)."
"The American Psychology Association [sic] has made an insidious and ideologically charged move to declare masculinity itself to be a form of mental illness," Pekgoz (left) told The Fix in an email. "APA's move demonstrates the degree of radical feminist infiltration within America's once-mainstream organizations," he said.
"As per DOE policy, a hostile environment can occur even in the absence of intent to harm or even if the hostility is not directed at a particular target," the complaint states. It cites 2010 guidance sent to colleges by the Office for Civil Rights under the Obama administration. "This includes situations in which 'students are harassed for exhibiting what is perceived as a stereotypical characteristic for their sex.'"
Pekgoz's complaint offers three suggestions for "injunctive relief." The APA can "repeal the guidelines" on masculinity or alter them to "not rely on the kind of broad and regressive sexual stereotypes discouraged by Supreme Court doctrine," or Harvard can "sever all ties" with the APA. Neither Harvard nor the APA responded to requests for comment.
Pekgoz has either filed or aided in more than a dozen Title IX complaints against colleges and universities, charging that they have illegally discriminated against men. He frequently notes that while women are a majority of college students nationwide, an inordinate number of scholarships are granted to women. "Almost every college offers a Women's Studies Department, but no equivalent programs exist for men," he says in the complaint.
The Harvard complaint "seeks to eliminate gender discrimination against men without jeopardizing the civil rights of women."
UPDATE: The name of one of the complainants, John Davis, was misspelled in the original article. It has been fixed. Davis emailed The Fix Thursday to say that another co-complainant, James Preston, is listed in the public record as "a member in good standing of the DC Bar."
MORE: 'Reconstructing masculinity' effort at UO works to end 'oppression'
IMAGES: El Nariz/Shutterstock, Jennifer Kabbany
Like The College Fix on Facebook / Follow us on Twitter