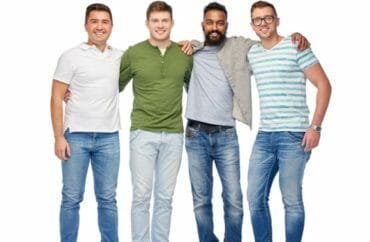 Students paid to fight toxic masculinity 
A Men's Center at the University of Oregon is hiring two paid student directors for the 2018-19 school year to help fight so-called toxic masculinity on campus in an attempt at "ending oppression."
"If you are passionate about reconstructing masculinity, men's health and wellness, and social justice advocacy, then come join our team," states a flier posted on the University of Oregon Men's Center Facebook page.
The group states it wants to revise what may be considered traditional masculinity into something that ends "oppression," according to its website.
"The Men's Center…is dedicated to creating spaces and events where people of all genders and identities can work collectively toward constructing a more positive masculinity. We are committed to raising awareness about the intersection of men's health and social justice issues and exploring ways for men to play a more active role in ending oppression," the site states.
The flier for the job positions includes Student Director of Team Development and Finance, as well as Student Director Education and Outreach. Both jobs include a $150 monthly stipend.
The Men's Center describes itself as a student group organized out of the Associated Students of the University of Oregon. In 2016-17 the Men's Center received $92,000 in funding from the Associated Students, and this past school year the student government gave it $95,000, according to a copy of the budget obtained by The College Fix.
A representative for the Men's Center declined to comment on a request from The College Fix seeking comment on what "reconstructing masculinity" looks like and how it's accomplished. A University of Oregon spokesperson has not responded to requests for comment either; nor have members of the Associated Students of the University of Oregon.
An offspring of the UO Men's Center Team, the MOST (Men of Strength) Club, takes the forefront of combating and reconstructing masculinity for the Men's Center, stating that it is fully up to men to stop sexual violence and rape.
"Sexual violence negatively impacts the lives of people of all genders and identities… especially those identifying as women. The dichotomy of men being aggressors and women being victims is unfortunate, but statistically true…men can play a key role in the prevention of sexual violence on our campus and in our community. The MOST Club aims to do just that through 10 weeks of a safe-space discussion and education on a variety of topics relating to reconstructing masculinity, sexual violence prevention, and intersectionality," the MOST website states.
Also listed on the club's website are goals the group wishes to accomplish through its efforts, some of which include:
"Promote an understanding of the ways in which traditional masculinity contributes to sexual assault and other forms of men's violence against women."
"Expose college men to healthier, nonviolent models/ visions of manhood."
"Build college men's capacity to become peer leaders and allies with women."
"Serve as a hub for social justice, activism, and non‐violence."
"Reconstructing the culture of masculinity to one that is healthier and deconstructing a culture that perpetuates sexual violence is a huge endeavor," the MOST Club wrote on its website.
READ MORE on toxic masculinity efforts on campus
IMAGE: SydaProductions/Shutterstock
Like The College Fix on Facebook / Follow us on Twitter