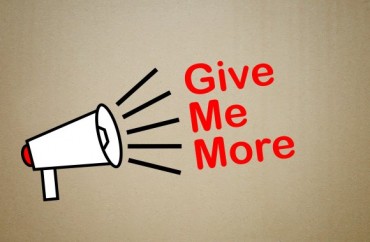 Students at Harvard and Yale are demanding a "universal pass" grading system for their online courses in the wake of coronavirus-induced campus evacuations.
A coalition of Yale students recommends students get credit for every class, receiving a "P" ("Pass") grade instead of traditional letter grades. According to the Yale Daily News, the main reason for the appeal is "equity."
Student Eileen Huang, a proponent of the new grading system, said many students are too "burdened by sickness, hectic home lives or living thousands of miles away from the University — to devote the same level of attention and focus to their classes as they would" in person.
Huang added the proposal "is just a very fair grading system. People come from different circumstances."
Yale English professor Alanna Hickey said she is in "full support" of the new system: "[A]t this point I'm convinced it's the only way to guarantee that instructors don't inadvertently disadvantage members of our student body who unexpectedly find themselves continuing their coursework away from campus."
Computer science professor David Gelernter differed, however, saying "failure is a part of life" and "if you don't take risks you aren't living, you're just rehearsing."
Over at Harvard, The Crimson reports although "individual departments" have allowed students to take online courses pass/fail, some students have complained this system is "insufficiently equitable."
Like Yale's Huang, Harvard student Benjamin Sorkin said "Given the variety of conditions that students are facing right now at home — whether that's limited internet access, or having to find a way to make money for the families, or the stress that having another individual in the household brings — it is my belief, […] that there should be a different kind of grading accommodation for students during the semester."
Some students went further — they only want grades of "A" or "A-minus" to be given for coursework. A group dubbed "Harvard for All" started a petition in favor of this model, called "Double A," on Wednesday, and quickly got over 500 signatures.
Those in favor of "Double A" said they "need [letter] grades for certain classes" and "rely on grades to show how they have improved academically."
Student Denisse Carrizales argued for "Double A" and against pass/fail because first-generation and low income students have "a hard time adjusting to Harvard their freshman year or their first semester."
"A lot of these students still want to attend a competitive graduate school or a professional school," she said, adding that a pass/fail model doesn't help this situation.
Read the Daily News and Crimson articles.
MORE: Campus newspaper urges switch to pass/fail grading during coronavirus
MORE: Students demand fee reduction after univ. goes online over coronavirus
IMAGE: dzaky murad / Shutterstock.com
Like The College Fix on Facebook / Follow us on Twitter