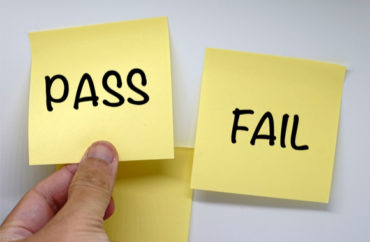 It's 'the only responsible solution'
The editorial board of The Daily Princetonian is urging the Ivy League school to switch to a pass/fail grading system during the coronavirus pandemic, claiming that the alternate grading scheme will "limit inequities, as well as the harms faced by the least-advantaged among us" during the school's switch to a system of virtual coursework.
Princeton is among the innumerable colleges and universities that have switched to online classes in an attempt to halt the spread of the deadly coronavirus. Multiple staff members at Princeton have tested positive for the COVID-19 disease.
The editorial board of The Princetonian argued on Saturday that the school's administration should switch to a simpler "pass/D/fail" grading system, in which students either pass a course, receive a low D for their coursework, or flunk it altogether. The board conceded that the plan was "imperfect," but that the chaotic logistics of the virtual class paradigm demand it:
With students dispersed across the globe, students will have no choice but to "attend" classes at different times, sometimes to a drastic extent. For example, while students on the East Coast will be able to "Zoom" into online class at 9 a.m., students in Hawaii will take the same class at 3 a.m. Some students will have the privilege of working in quiet, private rooms, while others will contend with noisy, crowded, and even public spaces.

Access to the Internet correlates with socioeconomic privilege. Those with faster Internet connections will be able to more effectively participate in the online classroom than those who do not enjoy such a luxury. Seminars in particular will suffer in the online transition, as they are predicated upon conversation between students and professors. It remains unclear how museum-oriented, dance, theatre, lab, and other interactive courses will fare under the new format.

The University has worked diligently to protect international students, students with significant financial need, and those without access to stable Internet from the most egregious barriers to participation. But the proposed solutions are imperfect, and will leave these most vulnerable students to face a dilemma many of their peers will not.
The paper conceded that a "P/D/F/" system might "deny many students a valuable chance to lift their GPAs and could not sufficiently reward their diligent work from the first half of this semester." Yet the board expressed confidence that "whatever negative effects result from a P/D/F grading policy will be washed out by a shared understanding of this crisis' unprecedented scale and severity."
MORE: Princeton to teach students about the upside of failure
IMAGE: Zambri Zakaria / Shutterstock.com
Like The College Fix on Facebook / Follow us on Twitter