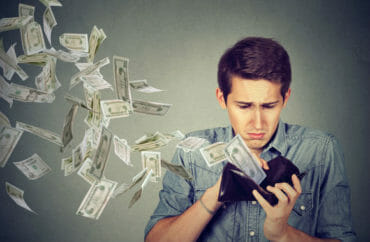 School offers fancy restaurant subsidies for students, faculty
A Harvard program that subsidizes fine dining for students and faculty has run out of money for the third year in a row, even after the school radically restricted the number of meals students are allowed to consume at the university's expense.
The program, called Classroom to Table, "gathers three to five undergraduates and a professor for a meal at a local restaurant," The Harvard Crimson reports. Students are offered a $30 subsidy for their meals, alcohol not included.
The school has "imposed progressively stricter rules checking student participation" due to "skyrocketing demand," the paper reports. "In its early years, the program allowed students to eat an unlimited number of meals on Harvard's dime. After running out of money in spring 2017, a cap of four meals per student was instituted last fall and slashed to two meals in the spring."
The school also imposed a limited restaurant selection and restricted access to the online sign-up form. Those rules notwithstanding, the program continues to run out of money.
The recent news of the program's late insolvency "came as a [sic] unpleasant surprise" for some students, The Crimson states:
Molly K. Leavens '19 spent several weeks trying to coordinate a time that would be convenient for her classmates' and professors' busy schedules. Upon receiving an email from her art history professors, she excitedly went to the Classroom to Table website to book a reservation — only to find that the form had just closed "without warning."

"We went to confirm, and we were about an hour late," Leavens said.

The group emailed the [Office of Undergraduate Education] hoping that an exception might be made because of their planning efforts, but their plea fell on deaf ears.

"We showed them the emails that we'd sent back in October, and I wish they could've been able to honor those," Leavens said. "It was embarrassing on us to have made these plans with the professors and then have to be like oh, sorry, actually this isn't something that's possible this semester."
A university representative stated that the funding of the program is a "top priority" for the school.
MORE: Harvard students hoard cafeteria food ahead of dining strike
IMAGE: pathdoc / Shutterstock.com
Like The College Fix on Facebook / Follow us on Twitter