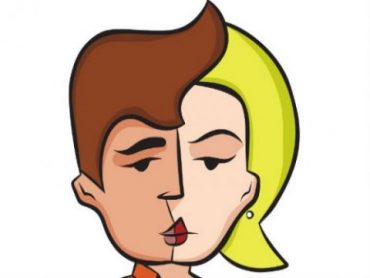 Women menstruate. Men don't. It's a scientific fact
Harvard recently launched a program to provide free menstrual products—pads and tampons—to women on campus. This in itself is actually a decent idea; it is nice for a university to provide essential goods for its students, and it is encouraging that the historical taboo surrounding menstruation is slowly but surely ebbing away: There's no need to be scared of it.
Times being what they are, though, this couldn't just be a useful and thoughtful program for Harvard women. In fact, the products aren't necessarily intended for women at all: They're intended for "menstruators." This is a politically correct term that has been gaining popularity in recent years; activists use it to avoid referring to "women," out of the belief that, as the saying roughly goes, "not all women menstruate and not all who menstruate are women." Gender theory, which is as incoherent as it is relentless, has declared that some "men," i.e. women who think they are men, menstruate; and moreover that some "women," i.e. men who believe they are women, don't. To that end, as The Harvard Crimson reported, the new dispensers "are mostly located in gender-neutral restrooms in order to reach students who may not be comfortable in a women's bathroom."
Gender theorists are overwhelmingly progressive, and that is a funny thing in and of itself: Progressives also tend to be relentlessly obsessive about "science," too, to the point that it has become an embarrassing sort of meme on the Left. This is such a funny incongruity: Most of the people who are single-minded about "science" are also the ones who are insisting that "men" can have periods. Centuries of self-evident and scientific observation are apparently of no concern here. Out with "women," in with "menstruators." Got it.
With any luck gender theory is a passing fad that will quickly fade away as people start to realize how deeply unsound it is. In all likelihood, it will probably continue to have a stranglehold on campuses across the country for the foreseeable future. It's hard to let go of something if you've fervently and wholeheartedly embraced it, and if you're calling women "menstruators," then I'm afraid you're in it pretty deep.
MORE: University blows through entire run of 'free' tampons in first two weeks of semester program
IMAGE: Ec / Shutterstock.com
Like The College Fix on Facebook / Follow us on Twitter