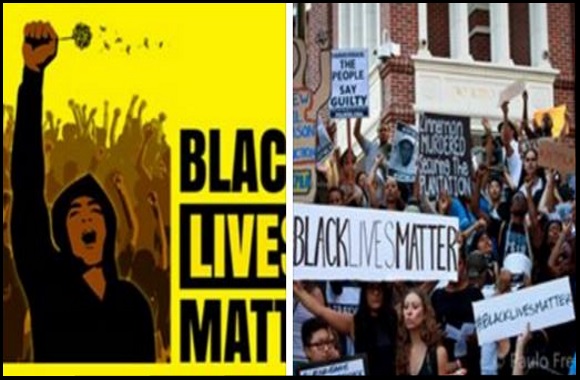 Can hashtag activism change the world? That depends on who you ask.
The Foundation for Individual Rights in Education recently co-hosted a debate at the University of Pennsylvania to get closer to the answer. The debate was framed with the statement "hashtag activism garners attention but is not enough for outcomes," and much of the discussion centered on #BlackLivesMatter.
Arguing hashtag activism can make a difference, educator and activist Zellie Imani described his participation in last year's Ferguson protests, including snipers and mutual declarations of love with strangers in the crowd. Those protests, he argued, were only possible because of the Twitter storm (he cited 4,400 tweets per minute four days after the incident) that erupted in mid-August.
"Social media became our CNN, our mimeograph," he said. "We became journalists, advocates, leaders we were looking for. Social media, especially Twitter, gave the voiceless a voice."
Imani, an elementary school teacher, is involved with movements closely related to BLM, including Millennial Activists United and #NJShutItDown. He is co-founder of the Black Liberation Collective, "consisting of Black students who are dedicated to transforming institutions of higher education through unity, coalition building, direct action and political education."
While #BlackLivesMatter certainly had its 15 minutes of fame, Zeynep Tufecki disputed whether hashtag activism can produce lasting results. Tufecki is a former programmer on faculty at UNC Chapel Hill and a contributor to the New York Times.
She said her experience includes the Gezi Park protests in her native Turkey and the Tahrir Square demonstrations in Cairo. They've convinced her that movements that rely on social media too heavily bypass the important step of building formal and informal organizations and structures. Without a clear delineation of who makes decisions, she argued, social and political movements are unable to behave tactically, confronting counter-movements or translating tweets into votes.
She compared building a social media network to climbing Mt. Everest – with a Sherpa carrying all of the gear: "You're not learning to be a mountaineer. You don't know how to survive at 8,000 feet."
Although the arguments about the efficacy of social media activism were interesting and subtle, the debaters seemed to agree that movements such as BLM have positive effects on society. They contained their disagreement to how best to amplify those effects.
After the debate, one big critique that emerged came from The Daily Dot's Matthew Rozsa, who argued that because the two debaters completely ignored conservative hashtag movements, they overlooked a key aspect of the trend.
"By being unaware that another side of hashtag activism flourishes, the political expert class put itself in a position to be totally blindsided by the success of Trump's presidential campaign," he wrote. "Similarly, by failing to examine how social media-driven movements like the Tea Party can both take major strides toward achieving their goals (i.e. turning the House of Representatives in 2010) and hinder their own progress (i.e. costing themselves the Senate that same year), the FIRE debate overlooked an intriguing angle of the larger debate about hashtag activism successes and failures."
Like The College Fix on Facebook / Follow us on Twitter
IMAGE: Facebook screenshot